WeMo Scooter finishes series A fund raising
Yihan Li, Taipei; Adam Hwang, DIGITIMES
Electric scooter sharing service operator WeMo Scooter has completed series A fund raising, obtaining investment of over NT$100 million (US$3.36 million), according to the Taiwan-based company.
AppWorks Ventures was the leader for the investment, WeMo said.
The funds will be used to set up an IoV R&D center and train about 100 IoV hardware/software experts in Taiwan and abroad in three years, WeMo noted.
WeMo has deployed more than 6,000 rental electric scooters in Taiwan, with nearly one million trips in total a month.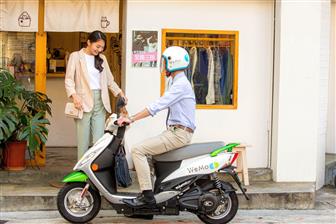 A WeMo rental electric scooter
Photo: Company