Startup Atgenomix has developed SeqsLab, a NGS (next-generation sequencing) platform featuring high-performance computing, scalability and reliability, for providing cloud-based genome sequencing analysis services on a subscription basis, according to company co-founder and CEO Allen Chang.
Users of the services do not need to set up costly computing facilities themselves and can reach high efficiency and accuracy in genome sequencing analysis, Chang said, adding that the services are charged based on use volume.
Atgenomix has been in cooperation with Chang Gung Hospital, National Taiwan University Hospital, Taipei Medical University Hospital and Academia Sinica in genome sequencing analysis to promote precision medicine.
To cope with the coronavirus pandemic, Atgenomix has offered 3-month free genome sequencing analysis services for medical research units.
Atgenomix has raised NT$80 million (US$2.7 million) in series A funding round, and plans to tap the Southeast Asia market.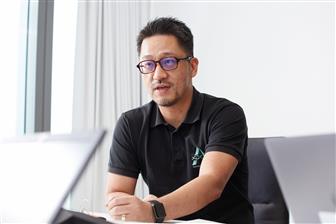 Atgenomix co-founder and CEO Allen Chang
Photo: Michael Lee, Digitimes, May 2020