Taiwan's Ministry of Science and Technology (MOST) and StanShih Foundation, established by Acer founder Stan Shih, on March 20 jointly hosted a three-day training camp on entrepreneurship via online conferencing, avoiding a physical meetings in response to the coronavirus outbreak.
The activity has been hosted half-yearly since 2013, and has so far trained 560 teams and incubated 190 startups. The organizers have also recruited outside investors to invest over NT$3 billion (US$98.98 million) to help these teams and startups over the past seven years.
MOST minister Liang-gee Chen and content promotion platform Taboola's vice president Ning Ning Yu both participated in the event to share their experiences.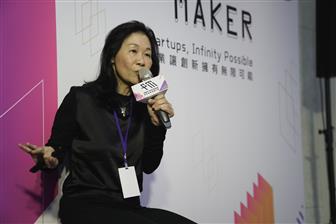 Taboola vice president Ning Ning Yu
Photo: NAR Labs