The Ministry of the Interior commissioned Department of Geomatics under Taiwan's National Cheng Kung University to set up High-definition (HD) Maps Research Center, and the center has come into operation to provide HD maps for use in ITS (intelligent transportation system) such as road inspection, asset management and collection of parking fees for the time being, according to Kai-wei Chiang , the director of the center as well as professor with the department.
The foundation of the center is part of the government's plans to construct digital infrastructure, Chiang said.
Through dynamic updates, HD maps reflect nearly actual road conditions and thereby can be used by car drivers to plan optimal routes on daily basis, Chiang indicated.
The ultimate plan for the HD maps is their adoption by the navigation of autonomous vehicles, Chiang noted.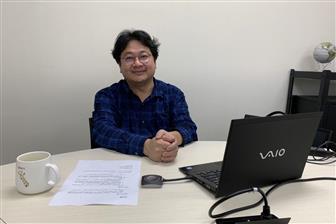 High-definition Maps Research Center director Jiang Kai-wei
Photo: Yihan Li, Digitimes, December 2019