By virtue of high transmission speeds and low latency 5G will be able to make cities smarter, realize smart applications in many sectors, such as medical care, finance, transportation, and introduce new entertainment, according to Leland Lai, managing partner at phireGEN Advisory Group.
He made the remarks while delivering a keynote speech, "Re-imaging City Life with 5G Applications" at 5G/Innovation Summit 2019 jointly organized by the Taipei City Government and Digitimes on November 25.
For transmission of high-definition images, latency can decrease to one millisecond at 5G's best performance, and therefore 5G can be applied to images delivered for immersive learning, telemedicine, AR surgical operation and VR devices, Lai said.
In Dubai, 5G has been used to live-stream high-definition videos for analyzing causes of traffic accidents, Lai noted.
5G will come into commercial use in 21 markets around the world by the end of 2019, Lai said.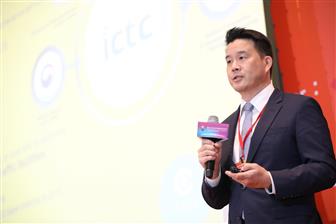 phireGEN Advisory Group managing partner Leland Lai
Photo: Digitimes staff, November 2019