Power consumption is a crucial consideration for all types of electronics. As critical power components used in a wide range of electronic products, power MOSFET and other types of power semiconductor devices already enjoy enormous demand and this market segment is experiencing another wave of growth driven by fast rising popularity of automotive electronics in recent years. One year into its efforts toward backend wafer process of power semiconductor devices that started in 2018, iST has come up with the most comprehensive portfolio of backend wafer process solutions in the Taiwan semiconductor sector.
Fueled by expanding demands from handheld devices and automotive electronics, the power semiconductor application market is enjoying surging growth. In particular, automobiles, including gasoline, hybrid and electric cars, all have ever-increasing demand for automotive ICs.
According to William Cheng, head of iST's surface process engineering business unit, the growth of the automotive electronics market is mainly driven by two factors - automakers' needs to enhance their competitiveness by leveraging advances in electronics technologies to improve performance and increasingly rigorous vehicle emission standards instituted by governments worldwide. To meet the stringent standards, automakers have to incorporate different electronics technologies. As a result, the use of all kinds of discrete electronic devices in automobiles is rapidly on the rise.
According to a report released by semiconductor manufacturer Infineon, the costs of discrete power semiconductor devices used in a gasoline car amount to US$71 and in electric cars, the costs run up to US$455. In contrast to declining global automobile shipments in the past year, automotive IC shipments continue to show positive growth, indicating an irreversible trend for the automotive electronics sector going forward.
With its critical role in the global semiconductor scene, Taiwan leads the world with a complete ecosystem in terms of both production and supply chain. It is second to none particularly with the professional links along the semiconductor supply chain working in perfect symphony. The same is true for power semiconductor devices. Taiwan has largely focused on front-end wafer fabrication of power MOSFET and other types of power semiconductor devices while China-based firms take over mid-stage and backend processes. However, with the recent growth in the automotive electronics market, power semiconductor devices are constantly in short supply. To meet market demand, iST began to engage in backend MOSFET process in 2018 in an effort to complement the Taiwan supply chain and ease the supply shortage.
iST has developed the industry's most comprehensive backend wafer process solutions after a year's efforts in technology research and production line build-up. It offers a complete range of solutions including common processes such as wafer thinning and backside grinding/backside metallization (BGBM) and advanced processes such as wafer thinning up to 15um, front-side metallization (FSM) through chemical plating or sputtering deposition and even chip probing (CP) tests and Taiko ring removal, which most other wafer thinning firms do not provide.
As Cheng pointed out, professional talent and automation systems are the two enablers of iST's services. Its team of engineers comprises specialists in frond-end fabrication, mid-stage FSM and BGBM processes and backend assembly with a full grasp of the entire process line technologies to enable all-around services to iST customers. Furthermore, iST also implements the Manufacturing Execution System (MES), which is designed to optimize the production process for the manufacturing industry. As opposed to most other wafer thinning firms that still keep paper-based equipment status logs, iST has fully digitized its production equipment data. It uses real-time monitoring (RTM) devices to keep track of machine conditions at all times. In the case that any data anomaly is detected, the manager in charge is notified and production is halted to prevent damage to subsequent wafers and therefore ensure yield. Also as part of iST' measures to improve factory floor management, operators are required to crosscheck the personnel, equipment and material by scanning barcodes to confirm everything is correct before starting the machine and inputting the material.
RTM significantly lowers the chance of machine failure while the crosschecking of personnel, equipment and material prevents human error. With these mechanisms in place, iST is able to boost the yield of all its BGBM process lines. According to Cheng, the yield has maintained at 99.7% for months and iST's target is to further raise it to 99.8% within the year. With respect to capacity, iST plans to produce 35,000 wafers per month at present, meeting customers' current needs. The capacity can be expanded to keep up with customer demand in the future. This indicates that iST has full control on its production lines and therefore is capable of making on-schedule delivery and providing on-target quality.
iST is also gearing up efforts toward expansion into different application markets. In May 2019, iST's Fab II located in Hsinchu Science Park obtained third-party certification for compliance with the International Standard for Automotive Quality Management Systems IATF 16949. With the Letter of Compliance (LOC) to IATF 16949, iST has crossed the entrance barrier to the automotive market and will be able to produce compliant products for automotive applications. Aside from IATF 16949, it is necessary to also get certified for German automotive standard VDA 6.3 if manufacturers want to make their way into the supply chain for leading automakers. Compliance with this standard indicates that the manufacturer's production lines can maintain stable production even under multiple interferences. VDA6.3 is different from IATF 16949 in that third-party certification is not available but instead automakers conduct their own audits. iST has been VDA6.3-certified by one customer and the number will increase to three or four in the second half of 2019.
Apart from MOSFET, the insulated-gate bipolar transistor (IGBT) is another critical component of automotive electronics and therefore also a highlight of iST's efforts toward backend wafer process solutions for power semiconductor devices. However, as it may take longer for investment in IGBT to generate return, iST will build its IGBT process platform by engaging industry alliance for the purpose of maximizing resource utilization. Cheng noted that iST is currently focusing on field-stop layer processing for IGBT. Besides wafer thinning, the critical part to field-stop layer processing is how to ensure that the backside processing produces semiconductor devices with characteristics conforming to the design spec. iST's team of professionals with extensive experiences in front-end and backend processes, coupled with its ample lab resources to help with material analysis, will enable iST to stand out from the competition.
Fueled by flourishing automotive and smart home markets, the demand for power semiconductor devices and their backend wafer thinning process is on a steep rise. All iST's fabrication facilities have been upgraded to Industry 3.5, said Cheng.
With a full control of production line data, both capacity and yield are ramping up, enabling iST to deliver the most comprehensive backend wafer process services for power semiconductor devices to customers worldwide.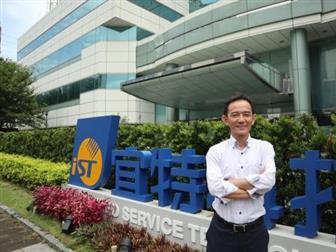 iST is among the few firms in Taiwan and even Asia that are capable of providing complete FSM and BGBM backend wafer process services for power semiconductor devices, according to William Cheng from iST.
DIGITIMES' editorial team was not involved in the creation or production of this content. Companies looking to contribute commercial news or press releases are welcome to contact us.