IoT is already sweeping across industries and geographies and is starting to further combine with AI in recent years to enable AIoT, which will serve as the basis supporting business operations in many industries. AIoT applications are characterized by massive data, cross-sector management, prompt response and cloud integration, which impose big challenges on data centers. Enterprise-class storage system provider QSAN joins forces with Seagate to incorporate Seagate IronWolf Health Management and self-encrypting drives (SED) in QSAN products to gain visibility on storage health through an intelligent approach and ensure data integrity through a rigorous encryption mechanism.
QSAN leverages IronWolf Health Management to guarantee data integrity
According to Neal Chen, senior product manager, NAS product management, QSAN, data storage is the fundamental element supporting business operations today. In the case of any storage failure, companies will have to pay the price whether for RAID rebuild, data recovery or even hardware equipment upgrade. As such, the market now sees increasing demand for data accuracy, data safety, and uninterrupted services. To address data accuracy and data safety, aside from adopting active-active controllers, storage providers today also include Cache-to-Flash memory protection in their storage area network (SAN) design, which safely transfers cache memory data to a non-volatile flash device in the event of unexpected power loss. In addition to Cache-to-Flash memory protection, QSAN products are also built with snapshot, local replication and even RAID EE, which significantly shortens rebuild time to help companies quickly recover from the disaster of data loss.
QSAN's network attached storage (NAS) product XCubeNAS, running its QSAN Storage Manager (QSM), supports up to 3PB capacity and comes with built-in deduplication and inline compression. Furthermore, XCubeNAS also operates on enterprise-level file system ZFS, which enables real-time monitoring of data health by calculating a checksum on incoming data at the smallest block-level, so it can restore the data based on the checksum in the case of drive failure. There are more robust protection mechanisms to ensure usability, including Write Once Read Many (WORM), multi-node synchronization XMirror and Snapshot, guaranteed to wow users. To further enhance NAS reliability, XCubeNAS uses Seagate IronWolf drives with the top capacities on the market. All XCubeNAS tower and rack models are protected by Seagate IronWolf Health Management, which enables disaster prevention, lowers potential risks and thereby warrant uninterrupted availability and data integrity.
Enterprise-class Seagate SED safeguards data security
For data security, all QSAN products integrate SED technologies (TCG Enterprise, TCG OPAL and Instant Secure Erase) and adopt Seagate's FIPS140-2 certified enterprise-performance Exos drives. They offer total security solutions and significantly lower digital risks without comprising storage performance. Chen notes Seagate SEDs are designed with authentication and encryption mechanisms to prevent data breach due to drive maintenance, replacement or migration. SEDs are protected with the authentication key when in normal use. In the event of power loss, the encryption key will be locked and must be authenticated before data access is granted when power is restored so as to safeguard the data on the SEDs that are lost or stolen by insiders or outsiders.
In addition, data written to the SED are encrypted and data read from the SED are decrypted. When an SED is to be replaced or re-used, the user only needs to issue an Instant Secure Erase (ISE) command and the data in the SED are safely erased with no way of decrypting and recovering the data, simplifying the drive retirement process and greatly reducing IT cots.
XCubeFAS + Seagate Nytro SAS SSD combines performance and safety
QSAN's flash array storage XCubeFAS comes with Seagate Nytro SAS SSD. According to Chen, external storage arrays become a must as enterprises demand higher and higher server performance and server storage space is running out. To increase performance while avoiding latency, small and medium businesses, academic institutions and government agencies are beginning to incorporate all-flash arrays. QSAN's all-flash array XCubeFAS offers health monitoring, performance analytics and optimization for all flash drives as well as quick and easy storage management. Seagate Nytro SSDs integrate several data protection methods including full internal and external data path protection, ECC algorithms, media lifecycle management and other techniques for extending flash memory life.
With AIoT applications clicking into place, businesses now have to deal with unprecedentedly large amounts of data, comments Chen. Under such circumstances, data safety and security is increasingly important as well so intelligent data storage management has become a fundamental element supporting business operations. The partnership between QSAN and Seagate not only strengthens health management of storage devices but also ensures data security, effectively safeguarding enterprise data and delivering top-of-the-line storage performance in the smart IoT era.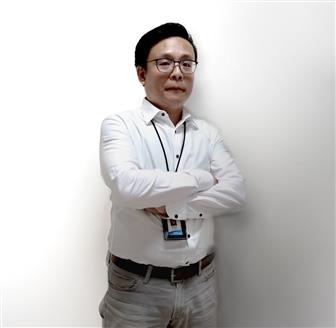 Neal Chen, senior product manager, NAS Product Management, QSAN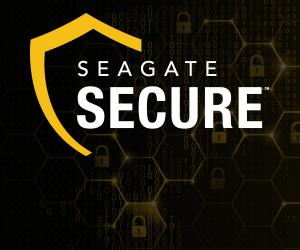 Data form the basis of business operation today. Seagate SSDs come with unique authentication and encryption designs to prevent any potential data breach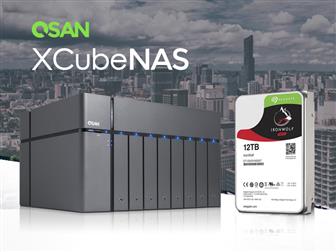 Data accuracy, safety and uninterrupted availability are the basic requirements on enterprise-class storage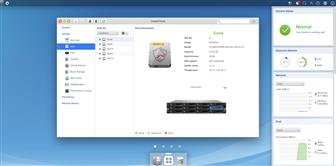 Seagate IronWolf Health Management (IHM)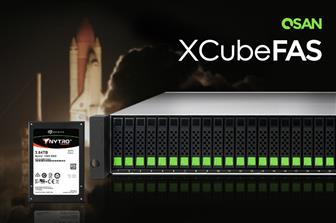 QSAN XCubeFAS
DIGITIMES' editorial team was not involved in the creation or production of this content. Companies looking to contribute commercial news or press releases are welcome to contact us.