In line with the "2025 Nuclear-free Homeland" policy and its goal of achieving the 20GW accumulated installation capacity goal for solar energy, the Taiwanese government actively promotes the installation of photovoltaic (PV) systems, and encourages industries to pursuit industrial upgrades, as well as further increase the revenue of aquaculture businesses through electricity sold to utility companies, thereby creating a win-win scenario.
Recently, the Industrial Technology Research Institute of Taiwan (ITRI) hosted an energy forum to discuss applications of "Water-based solar power generation and the incorporation of solar power in fishery industry," analyzing the latest core technology of solar power system construction in addition to successful implementations of water-based cases.
PrimeVolt was invited to share its success and experience in planning and installing inverters in the water-based projects. Vincent Fan, the Director of PrimeVolt's Business Division, stated: "Both water-based and land-based implementations must take into account environmental conditions and assess the overall efficiency and return on investment over 20 years. The welded parts of inverters installed in the water-based cases are usually subject to corrosion, resulting in water seepage, which causes system malfunctions. For salt-water applications, salt resistance and anti-corrosion capabilities shall be taken into consideration for the inverter's body case and its connectors."
100% designed and manufactured in Taiwan, PrimeVolt has for many years, devoted to the research and development of the PV inverter. The PrimeVOLT inverter features a unique aluminum die-casting case, a one-piece body and water-proof design, thereby preventing corrosion or water penetration from occurring in welded parts after long-term usage. Complemented by water-proof surface conditioning, anti-salt and anti-corrosion baking-varnish coating, the PV inverter series can maintain an IP 65 water-proof and dust-proof level and has passed IEC salt-fog tests (IEC 60068-2-52 Severity 5). The product series can withstand strict tests from water-based project environments. Furthermore, the embedded MPPT controller can achieve maximum power through tracking, allowing the PV system to optimize efficiency.
Vincent Fan emphasized: "For many years, PrimeVolt has helped its clients achieve the optimal efficiency in applications involving different kinds of harsh environments. In alignment of the government's policy promotions, all models of the PrimeVolt series comply with VPC certification requirements. PrimeVolt will soon introduce grid type PV inverters with a larger capacity in order to meet market demands."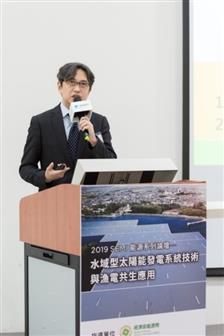 Vincent Fan, director for PrimeVolt's business division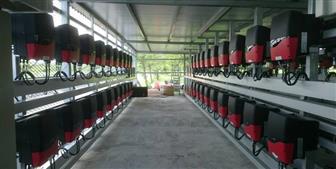 PrimeVolt PV inverters implemented in the Agongdian Reservoir case
DIGITIMES' editorial team was not involved in the creation or production of this content. Companies looking to contribute commercial news or press releases are welcome to contact us.