Authentic Intelligence rendering smart data analysis for enterprises
Mark Tsai, Taipei; Willis Ke, DIGITIMES
Authentic Intelligence has been dedicated to creating concrete data application values for enterprises with smart data analysis technology services since its inception in July 2018, according to company CEO Peter Li.
Li said his company name shares the same initials of artificial intelligence (AI), aiming to apply smart technology to help enterprises address related data application issues and create new values.
Li disclosed that his company has helped Taiwan's Shinkong Mitsukoshi Department Store chain analyze the shopping data of up to 2.5 million member consumers by applying big data analysis software SAS (statistics analysis system), successfully reducing the cost of printing promotional DMs by 50% to only NT$250 million (US$8.11 million) while allowing the chain to score the same revenues of NT$7.5 billion during annual promotional campaigns.
Li commented that the maturing of GPU technology and the ever-advancing computing power have kept driving down data collection costs, accelerating the development of data science.
In terms of IoT applications, Li continued, data analysis technology must focus on making predictions rather than adjusting parameters on production lines, so as to create more diverse commercial values.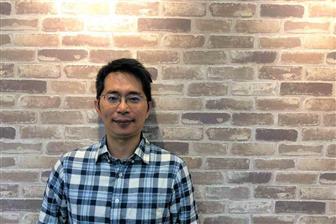 Authentic Intelligence CEO Peter Li
Photo: Mark Tsai, Digitimes, February 2019