DTS engaging partners in Taiwan to boost IMAX enhanced program for a new upbeat on consumer devices
Sponsored content
While looking back at the past year, there's several big things hit in media and entertainment world. They are HDR (short for high dynamic range), 4K resolution and immersive sound technology. Consumers expect bolder, brighter colors, improved image sharpness and clarity, and a re-mastered soundtrack. When those features are properly implemented, the contrast between the whitest whites and darkest blacks is accentuated, colors are more realistic and the entire image becomes more vibrant and sees more details.
It's the first time the IMAX brand has launched a big move on the living room to bring its big-screen experience to the home. IMAX is teaming up with DTS, a wholly owned subsidiary of Xperi Corporation, to launch the IMAX Enhanced program. IMAX Enhanced is the latest premium home cinema program.
Announced in September 2018, the program includes the highest-end TVs, projectors, sound bars, and A/V receivers that must meet stringent performance standards established by IMAX, DTS and Hollywood's leading colorists in order to create a consistent and higher bar for image and sound performance on premium devices. IMAX digitally re-mastered content for the home environment is created to provide the sharpest 4K HDR images and powerful sound as the filmmaker intended.
According to the recent interview in Taipei with Mr. Geir Skadden, Xperi's Chief Products and Services Officer, he promotes this program and provides the support to help Taiwan partners to join this program.
Multitude consumer device development triggering growth in home market
The partnership between IMAX and DTS is offering consumers a new level of quality in sight and sound experiences for the home users. There are three key elements of this standard, Skadden highlights. One is the unique IMAX movie contents. Lots of big IMAX movies never been seen at home with the same level of quality in immersive sight and sound experience. IMAX provides an "IMAX Mode" for the enhanced devices that will be optimized to play digitally re-mastered content as the filmmaker intended in the home.
The second is the playback by IMAX Mode allowing the equipment at home to render both audio and video to be optimized for IMAX titles. This will consistent to the movie director for the original idea of the movie. And the third is the best-in-class consumer electronics including 4K HDR TV, AVR and sound bars that are certified for this program to give users an easy way to enjoy IMAX content in the home.
More IMAX enhanced movie titles coming in 2019
One of the best benefits for the program is to simplify the process for consumers to purchase the high-end audio and video devices. IMAX Enhanced is really helping users by providing access to high quality content via UHD Blu-ray and partner streaming services. The program is intended to make it easier for consumers to know that they are getting the highest-possible picture and sound.
Skadden talks optimistically about the IMAX Enhanced content. It is going to see more IMAX enhanced movie titles to be released in 2019. With new technologies like 4K HDR TV and immersive sound system, it is providing a way to tell a story maintaining the integrity of IMAX enhanced movies to be represented and fulfilling the desire of Hollywood community to extend the cinema experience on more platforms.
The ecosystems playing big role in helping shape the future
Regarding the hardware needed to be certified by the new standard, DTS has a rich history in delivering premium entertainment experiences to the theater and at home. By partnering with IMAX, DTS is leveraging its well-established global licensing platform to promote IMAX Enhanced program. Many leading sound bar and global TV makers, as well as China-based TV brands, have a long-term strategic partnership with DTS.
Taiwan electronic industry has a very unique marketing position for IMAX Enhanced program. Global TV brands are selecting OEM/ODM orders to Taiwan electronics manufacturers. Part of Taiwan TV brands have been acquired European and Japanese brands. This all makes Taiwan electronics industry and supply chain a leading place for global market. That's why DTS invested dedicated engineering support teams in Taiwan to work with local consumer electronics manufacturing partners and chipset design vendors.
DTS will manage local licensee and technical support teams for supporting the certification program. To be accepted into the program, leading consumer electronics manufacturers will design higher end 4K HDR TVs, AVRs, sound systems and other home theatre equipment to meet a carefully prescribed set of the IMAX Enhanced audio and video performance standards. DTS teams will help Taiwan supply chain and ecosystem partners with an efficient, thorough process for the certification of IMAX Enhanced products.
With the joint efforts of ecosystem partners that participate in the IMAX Enhanced program, this will also support the continued penetration of DTS decoders integrated in home audio equipment to deliver an IMAX signature sound experience to consumers' devices. The IMAX Enhanced program is a good opportunity to stay at the forefront of home entertainment, Skadden notes. Through the combined engineering and licensing efforts, as well as support from a number of the world's leading device and content partners, the IMAX Enhanced program will bring a completely new business for high-end home market sectors for Taiwan partners. DTS is looking forward to working with Taiwan partners.
For the end customers of Asia to enjoy an immersive, powerful IMAX Enhanced experience from IMAX and DTS at home, it will start from the second quarter of 2019 to buy the new certified IMAX Enhanced products in retail stores.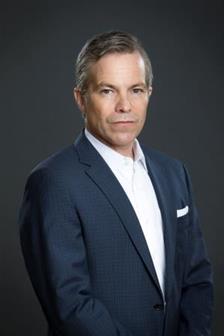 Geir Skaaden, Chief Products & Services Officer at XPERI
DIGITIMES' editorial team was not involved in the creation or production of this content. Companies looking to contribute commercial news or press releases are welcome to contact us.