While advanced hospitals are adopting smart systems to let patients save payment time, blockchain technology can be applied to further boost quality and security of the systems, according to SW Lai, chief software engineer at Innova Solutions, a US-based IT service company specializing in highly complex enterprise infrastructures.
Lai said his firm's enterprise-level medical payment solutions, now commanding an 85% share of the US market, highlight payment performance and security, storage of mass medical data of patients, cash flow stability and account accuracy, and in particular, security and accuracy are the two core concerns.
Lai disclosed that Innova is gradually incorporating blockchain into the enterprise-level medical payment sector, leveraging the blockchain traits of decentralization, temper resistance, openness, independence, safety and anonymity to safeguard the cash flow of medical payments and facilitate safe and stable transmission of personal data of patients.
The company has set up Innova Solutions Taiwan as its first overseas software R&D center, which now has a total of 110 employees with 99% of them being software engineers, including over 30% multinational engineers.
Besides incorporating blockchain technology to boost the data security for users of medical payment solutions, Innova is also applying AI to handle data mining and analysis jobs.
Furthermore, Innova has also developed voice communication software products, and is cooperating with Amazon's Alexa smart voice assistant to bridge the incorporation of its software programs into IoT systems. The company will also develop software for application to wearable devices needed in future preventive medicine, according to Lai.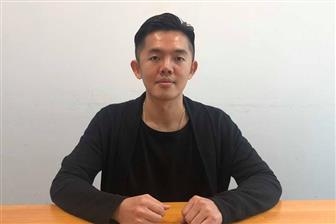 SW Lai, chief software engineer at Innova Solutions
Photo: Shihmin Fu, Digitimes, October 2018