ARM-based IPC opportunities: Q&A with Jason Liu, director of Intelligent Solution and System, Avalue
Joseph Tsai, DIGITIMES, Taipei
Avalue Technology is one of Taiwan's veteran industrial PC (IPC) players, having been in the sector since 2000. Although it is not as big as some of the first-tier players, Avalue still has managed to stay competitive in the market leveraging its advantages in healthcare, retail and gambling machine product lines.
To expand its presence, the company has been pushing into new businesses such as cloud computing solutions and development of ARM-based products. It has seen growing orders from these sectors. Digitimes recently sat down with Avalue's director of Intelligent Solution and System Jason Liu to talk about the IPC market and the company's business.
Q: How is the IPC industry? What is Avalue's current status?
A: Overall demand for IPCs is still growing steadily and most applications see increasing shipments.
Most of our IPC products are based on the x86 platform with Intel's processors, while those with AMD's solutions are seeing a lot less demand than a few years ago. However, since two years ago, we have seen increasing issues with Intel's processors. One of the problems is that Intel has been constantly changing its CPU roadmap and has even removed many of its mobile CPUs that were originally meant to compete against ARM-based processors. Meanwhile, Intel is also having difficulties with its new CPUs, causing many IPC players to delay the launches of new products.
Because of this, we have seen clients becoming less eager about upgrading their systems to the latest hardware specifications and the reluctance has become quite common in the IPC industry, undermining the business of many of its players.
Meanwhile, demand for ARM-based solutions combined with Android or Linux operating system has been picking up rather fast to become a new business opportunity for us during the past few years.
However, such a product line requires long-term investments in the software design and development. For Avalue, which had been an Wintel-oriented IPC players for a very long time, it was difficult at the beginning when we tried to transform our team to start focusing on writing codes for ARM-based processors, but it was a necessary step to take in order to obtain these types of orders.
Although ARM-based solutions require time for development, its business opportunity is enormous. As most Taiwan-based IPC players are not familiar with developing ARM-based solutions, crossing into the related development could be challenging, but it also means that the market still has strong potential for growth.
We have already been developing the ARM-based product line for over three years and are currently in talks with clients for several projects including voting machines.
Q: What is Avalue's advantages over competitors?
A: Recently, we have seen first-tier IPC makers launching pricing campaigns to compete for large-volume projects for general IPC applications such as point of sales (POS) and lottery machines, making these orders not as profitable as they used to be.
To minimize the impact, Avalue has been shifting its business focus to product lines that it has advantages in such as medical, retail and gambling machines. We expect these product lines to boost our overall revenues by around 15% on year in 2018.
In addition, we will also begin shipping in 2018 some large-volume general IPC orders that we obtained in 2017. There orders include lottery machines, fitness equipment and voting machines.
Q: Is Avalue pushing any new business?
A: For new businesses, Avalue is currently cooperating with Microsoft to push cloud computing-related solutions for smart retail and smart city applications. The special thing about the cloud computing solution business is that instead of the traditional method of selling only the gateway, we are offering full solutions covering front-end sensors, middle-end devices to back-end cloud computing server systems.
We have assigned a special team to handle the development of the cloud computing server systems as well as firmware design for the end devices. Avalue is also working with Taiwan-based system integrators to help transform their standalone products such as sensors or devices, into total solutions. Since these system integrators' clients are mainly based in Taiwan, promoting their newly formed solutions to overseas markets including Southeast Asia, Europe, North America and Japan, will be a key business direction for us in 2018.
Q: Geographically, what markets are Avalue focusing on?
A: Southeast Asia is a new market for us. Compared to North America and Europe, which have been major revenue contributors to us for many years, our sales from Southeast Asia are currently still small, but the region is developing rather quickly in terms of infrastructure, making it a market full of business potential.
We have also seen several Japan- and Korea-based IPC players moving their production lines to Southeast Asian countries to push industrial automation-related businesses. With these countries expected to be aggressively working on expanding their infrastructures, the facilities these Japan- and Korea-based players have invested in are expected to be able to obtain strong orders catering to these infrastructure projects.
In China, our plan for 2018 is to continue focusing on products for medical care and industrial control applications. We currently still have weak presence in the market and the key goal is to expand our reach to more clients in China.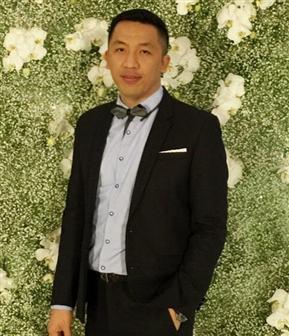 Jason Liu, director of Intelligent Solution and System, Avalue
Photo: Company