Taiwan-based TFT-LCD panel makers shipped 309.749 million small- to medium-size panels in the third quarter of 2016, increasing 15.0% on quarter and 0.8% on year, according to Digitimes Research.
a-Si TFT-LCD panels took up 89.2% of the shipments and LTPS (low-temperature poly-Si) TFT-LCD units 10.8%, Digitimes Research indicated.
In terms of applications, handsets accounted for 74.78% of the shipments, automotive displays for 5.72%, tablets for 5.66%, digital cameras for 3.67% and PNDs (portable navigation devices) for 2.72%.
Chunghwa Picture Tubes (CPT) was the largest maker accounting for 34.98% of the shipments, followed by HannStar Display with 31.84% and Innolux with 19.67%. However, HannStar Display's shipments grew 45.3% on quarter due to large growth in production of panels used in feature phones, while CPT's and Innolux's rose 7.7% and 10.7% respectively.
Taiwan-based makers will ship 295.271 million small- to medium-size panels in the fourth quarter, slipping 4.7% on quarter but growing 4.0% on year.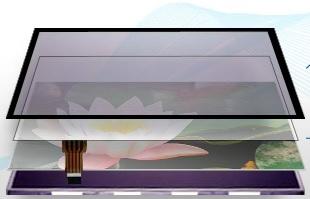 HannStar Display ranked second in shipments
Photo: HannStar Display
This article is an excerpt from a Digitimes Research Quarterly Data Report (Taiwan small- to mid-size LCD panels – 3Q 2016). Visit our latest Data reports.