Intel introduces sixth-generation Intel Core processors based on Skylake
Press release, September 2; Joseph Tsai, DIGITIMES
Intel has introduced the sixth-generation Core processor family, supporting a range of device designs - from the ultra-mobile compute stick, to 2-in-1s and high-definition all-in-one desktops, to new mobile workstations.
Built on the new Skylake microarchitecture on Intel's 14nm manufacturing process technology, the new Intel Core processors deliver up to two and a half times better performance, triple the battery life, and graphics that are 30 times better for gaming and video experiences compared to the average 5-year-old computer, Intel said.
Intel Core M processors, which can offer twice the performance of premium tablets, will now include brand levels Intel Core m3, m5 and m7 processors to provide consumers with more clarity and choice in finding the Intel Core M processor-based device that best meets their specific needs. The Intel Compute Stick lineup expands to include a version powered by the new Intel Core M processor.
The new generation of Intel processors also includes several firsts for mobile designs: a mobile K SKU that is unlocked to enable overclocking with more user control, a new quad-core Intel Core i5 processor that offers up to 60% improved mobile multitasking, and the Intel Xeon E3 processor family now powering mobile workstations. The sixth-generation Intel Core processors deliver improvements in graphics performance to offer visuals for gaming as well as Ultra HD content creation and media playback. New Intel Speed Shift technology improves the responsiveness of mobile systems so consumers can, for example, apply a photo filter up to 45% faster.
In addition, the new Intel Core and Intel Xeon platforms will offer a variety of new features and experiences. More devices will feature Thunderbolt 3 for USB Type-C. A user-facing or world-facing Intel RealSense Camera will be available on a range of new Intel Core processor-based 2-in-1s, notebooks and all-in-one desktop systems, offering new depth-sensing capabilities and experiences.
The new Intel Core platform will also feature Intel WiDi or Pro WiDi. The technology allows people to easily share from their computer to a TV, monitor or projector without wires and dongles.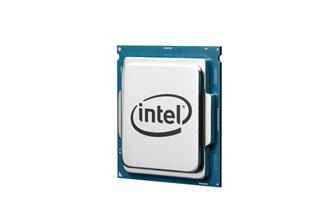 Intel sixth-generation Core processor
Photo: Company