AVEXIR unveils Raiden Series X ASUS ROG: Raiden Red Tesla
Press release
Avexir would like to cordially invite you to our booth at Computex 2015, the largest IT trade fair in Asia You will get the opportunity to see Avexir's latest products and leading-edge technologies, while experiencing immersive visual, computing, and gaming demonstrations including both gaming memory and high end SSD products.
AVEXIR's innovative product of the year, Raiden Series, is recognized by German iF design juries and achieved 2015 COMPUTEX d&I award. This is the 3rd award since year of 2013. The award ceremony will be held on June first.
There is one more! ASUS Republic of Gamers (ASUS ROG) will launch certification program only to qualified partners. As a pioneer of high end memory manufacture, Avexir is proudly to announce two certified memory products, Raiden Red Tesla series and Impact series, at the Computex 2015 exhibition.
Avexir will showcase the following products at booth
- Award winning Raiden Series Gaming Memory
- Core Series SSD
- Raiden Series PCIe SSD adapter
- Red Tesla gaming memory - Asus Republic of Gamers Certified Memory
- Impact series gaming memory - Asus Republic of Gamers Certified Memory
Apart from our latest and innovative products, AVEXIR is going to held lots of interesting activities this year. Firstly, we have 10 unique& special case mods here at AVEXIR booth. People can cast their vote to their favourite case mod, and then they will have a chance to win our latest products. Come to our booth for more detail. Is that it? No! Our partner, Gigabyte Technology sponsors us five motherboards as quiz contest prize. Sure this is the booth you should stop by. Let's meet AVEXIR at 2015 COMPUTEX TAIPEI from 6/2 to 6/6. (Booth No. I0808)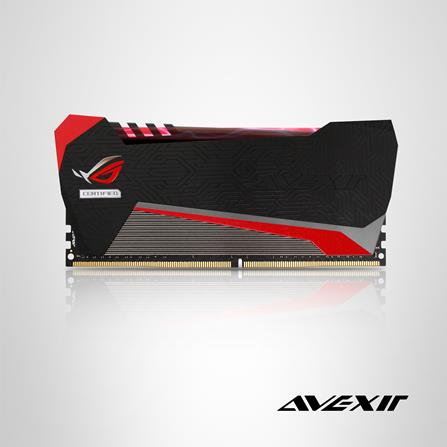 Red Tesla gaming memory - Asus ROG-certified memory
Photo: Company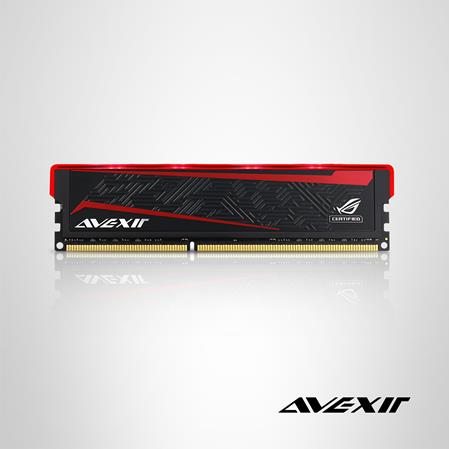 Impact series gaming memory - Asus ROG-certified memory
Photo: Company