Any mobile device works on one single Web Printer: Posiflex AURA-6906W POS Web Printer
Press release
Posiflex AURA-6906W is designed to provide convenient and straightforward receipt printing directly from a choice of mobile devices regardless the platform. Whether it is an Android-based smartphone or a tablet running by iOS or a Windows laptop, as long as where the HTTP communication is enabled, the receipt is on your way instantly. No separate web server is required for printing, saving an extra cost for the users.
As a key component in Posiflex's mobile product strategy, the AURA-6906W connects wirelessly with mobile devices providing users with the flexibility to not only print standard receipts, but also to potentially personalize them with additional offers or promotions. For example, it can be used to print orders; in a restaurant, where they can immediately be delivered to the kitchen. Or issue the reservation tickets at super-fast speed, which indicate the approximate wait time/number of people in queue.
This web printer is ideal for on-the-spot transactions. It saves the trips running back and forth between the mobile device and the workstation and allows the staff hand the customer the receipt immediately before leaving the store. The scope of application includes retail, hospitality, banking, health care, government and more.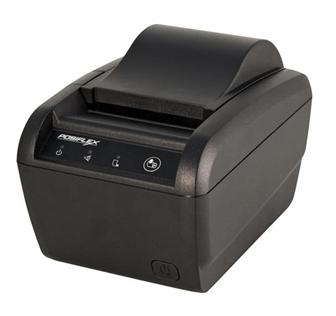 Posiflex AURA-6906W POS web printer
Photo:Company