HED seeking worldwide partners for Beidou in China market
Press release
The Beidou, one of four global satellite navigation systems, is included in national strategy plans by China government. The navigation market size in China is over RMB40 billion by 2020. The GNSS market penetration rate of Beidou in China will reach 60%. In recent years, IoT and wearable device market is boosting. The potential opportunities are obvious and attractive.
CEC Huada Electronic Design (HED), a leading IC design house from China, is also notable in global market. In 2013, HED entered the navigation field, aiming at IoT. Due to the advantages of its Beidou technology and unique GNSS eco-system, HED has introduced a series of Beidou/GNSS chip solutions which provide small size and low power consumption, and wishes to create a fruitful win-win business together with partners.
In a Digitimes interview, Sun Zhong Liang (general manager of HED GNSS Business Unit) showed strong interests in cooperation with worldwide and local companies, looking forward to further communication. HED has already successfully established partnerships with module design houses and system manufacturers. HED's Computex booth is located at I1201, 1st floor, Nangang Exhibition Hall.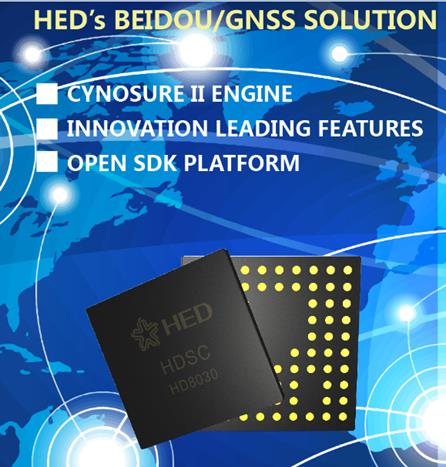 Beidou/GNSS: HED launches GNSS Solution for IoT and wearable applications
Photo: Company