2702 news items tagged China market
Driven by growing demand for 5G applications, Taiwan MLCC suppliers are managing to gradually lower their inventory levels and will possibly return to a growth track in 2020, according...

China-based handset vendors are expected to be able to ramp up their 5G phone shipments significantly in the first quarter of 2020, outracing combined shipments from rival Korean...

Silicon carbide (SiC) substrate quotes are likely to fall by over 20% in 2020 due to constant capacity expansions at major suppliers and impacts of the US-China tariff war, according...

NAND flash storage solutions will see much stronger demand in 2020 than 2019 driven by the commercialization of 5G networks and devices, according to Wallace Kou, president and CEO...

Pure Storage, an all-flash array storage product vendor, has seen double-digit growths that are far stronger than those of other major vendors who mostly have only single-digit increases...

China has instructed system integrators associated with defense, networking, finance and transportation sectors to adopt homegrown chips as much as possible, prompting Taiwan-based...

To sustain its leadership in the IPC sector, Taiwan-based Advantech is deepening deployments in Greater China where it sees the fastest growth.

Samsung Electronics has taken a two-pronged approach to boost sales of its products, including 5G application processors (APs), 5G baseband chips and mid-range smartphones, in China,...

Smartphone application processor (AP) shipments to China vendors registered a larger-than-expected increase sequentially in the second quarter of 2019, thanks to deliveries made in...

Smartphone application processor (AP) shipments to China vendors registered a larger-than-expected increase sequentially in the second quarter of 2019, thanks to deliveries made in...

Second-quarter 2019 smartphone application processor (AP) shipments to China showed 39.1% sequential growth, higher than previously expected, buoyed by early inventory ramp-up in...

Huawei should have seen its smartphone shipments much affected in the second quarter of 2019 after being blacklisted by the US government in early May.

RF component specialist RichWave Technology returned to profitability in the second quarter of 2019, when the company reported revenues surged 56.7% sequentially to NT$666 million...

The worst moment for Huawei's handset shipments has gone, and the Chinese vendor still has a chance of approaching its annual sales goal of 270 million units in 2019, further strengthening...

Taiwan-based Topco Scientific, a distributor of semiconductor materials, has clarified that it will supply Japan-sourced photoresist and other related semiconductor materials to clients...

Huawei has seen its share in China's handset market continue rising at the expense of other fellow brands, although the vendor's overseas shipments have been hampered by the US trade...

Canalys has forecast that 5G-enabled handsets will reach nearly 800 million units in 2023, accounting for 51.4% of all smartphone shipments, passing 4G smartphones five years after...

Although the US government has eased its restrictions on Huawei, the Chinese smartphone vendor may see its shipments continue to shrink in the third quarter of 2019 as worries over...

Efforts by China-based handset brands including Huawei, Xiaomi, Oppo and Vivo to roll out 5G-enabled smartphones to make preemptive presence in the market will benefit Taiwan's handset...

Asia Pacific spending on augmented reality and virtual reality (AR/VR) will reach US$7.5 billion in 2019, recording an increase of more than 100% from the previous year, according...

China telecom equipment maker ZTE will deepen its strategic patent deployment in 5G-related technologies and enhance the development of 5G chips, and is slated to release 7nm 5G chips...

Taiwan-based Spirox, which distributes IC packaging and testing equipment, stands to benefit from the US-China trade war as it has seen a fast pickup in orders from China semiconductor...

Vanguard International Semiconductor (VIS) is optimistic about longer-term business prospects as it has enjoyed an increase of new clients amid the US-China trade war, although prospects...

With Huawei already stocking up on crucial components, the US Commerce Department's ban will not stop Huawei from providing its products and services in the short term. However, the...

Huawei is moving at full throttle to develop public cloud services, which may pose threats to Alibaba Cloud and Tencent Cloud and reshuffle China's supply market for public cloud...
Related photos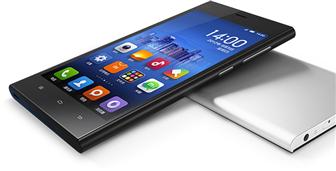 Xiaomi 3 smartphone
Photo: Company, Monday 9 September 2013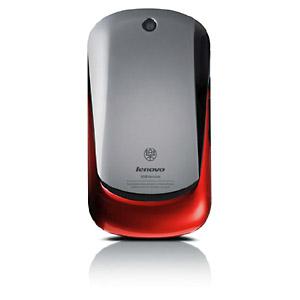 CES 2010: Lenovo LePhone
Photo: Company, Friday 8 January 2010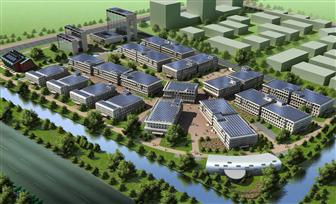 PV park in Hangzhou, China
Photo: Company, Tuesday 15 December 2009
Related news around the web