Smart buildings: Tatung in endless pursuit of sustainable, eco-friendly management
Sponsored content
Depleting energy sources, climatic changes and rising power prices have highlighted the importance of energy savings and carbon reductions, and consequently, efforts have been made to optimize efficiency of energy use for buildings or factories. In line with the trend, the Tatung Group has been active in developing smart building/factory solutions to help users maintain an eco-friendly environment.
Given growing expectations for factories and buildings to optimize energy efficiency through better monitoring of their facilities, demand for smart building/factory solutions is on the rise.
Smart buildings/factories are crucial to corporation sustainable operations as well as overall environment. Pursuit of such goals will not seize until zero carbon emission is achieved, according to Liang Wen-jinn, general manager for SCADA Division under Tatung Co.
Tatung, as former construction company, now is approaching centennial. Over the years, tremendous energy has been devoted to develop smart home appliances, energy-saving industrial applications, high-efficiency motors, and high-grade safety cables. Also, Tatung possesses comprehensive deployments in the solar and LED sectors, and boasts strong experience in providing automation services as well as undertaking massive projects. Moreover, software development resources has grown and become one of Tatung's strength as well. Its recent projects for the luxury property market have also been well-received, attesting to Tatung's achievements in the smart building/factory sector. Enabled by a strong integration of group resources and technologies, Tatung offers comprehensive solutions.
The core of smart buildings/factories: The SCADA system
SCADA systems are crucial parts of smart building/factory solutions, Liang pointed out. Some users have equipped specific facilities with variable-frequency drives to save energy, but this is not sufficient because optimal energy-saving solutions rely on integrated energy consumption control based on data concerning power consumption of air conditioning, lighting, security control, etc., Liang explained. For example, control on valves of ventilation systems in addition to reducing load of air-conditioning chillers can enhance efficiency of energy use.
Tatung has provided central monitoring services for state-run Taiwan Power Company, China Steel, water companies, food manufacturers, automakers, universities, colleges and public facilities for nearly 20 years. However, such previous services focused on maintaining regular operation and monitoring abnormal conditions. But Tatung has now integrated such monitoring services with smart energy-saving innovations to form smart SCADA systems.
Smart energy saving enabled by Tatung Group synergy
An integration of its energy-saving equipment, safety materials and SCADA system software has allowed Tatung to provide smart building/factory solutions for various users in recent years.
For example, Tatung helped an optoelectronics firm set up a rooftop PV system that also sheltered its facilities from the summer sun, which lowered indoor temperatures, as well as load for the chillers. In addition, based on analysis of production capacity and operation data on the four chillers collected by the SCADA system, it was found that three chillers were enough to attain the heat-dissipation target in fall and winter, and therefore a chiller was left idle to save energy by 25% during the colder months. Besides, the data enabled to the firm to determine the best time for running the manufacturing process, and its rescheduled production capitalized on off-peak power supply, saving its total electricity cost by 10%.
Based on production data and information from the equipment monitoring, the optoelectronics firm was able to detect equipment wear and undertake precautionary maintenance to eliminate possible disruption to production. This allowed it to attain the goals of smart maintenance and smart manufacturing.
According to Sun Yung-Fu, manager for SCADA Division under Tatung, a local courthouse has adopted a Tatung-developed SCADA system in combination with sensors to monitor air conditioning, lighting, power supply, fire prevention, entrance control and CCTV. The system automatically switches on and off facilities based on actual demand. It also forms a smart interconnected system to cope with emergency. For example, when a fire alarm sounds, the system swiftly locates the spot of the fire via the CCTV, and then switches on the emergency lights, eases all entrance control, and opens the gates to the parking lots.
As the development of smart building/factory solutions is an endless pursuit, Tatung will keep optimizing its solutions in terms of content and design for different environments, Liang stressed. Most firms in the electronics sector have installed SCADA systems and some of them have begun collecting and analyzing data to enable the designs of energy-saving solutions, Liang indicated. In contrast, although some in the conventional manufacturing industries have adopted energy-saving measures, their efficacies are limited due to a lack of energy consumption data. Customized SCADA systems can help them significantly increase energy savings, Liang said.
Taiwan and other parts of the world have been increasingly keen to track carbon footprints. Companies have to rely on SCADA systems to obtain objective data on carbon emissions so that they devise ways to meet stringent government rules and regulations, as well as strict requirements of their clients. Tatung is ready to do its utmost to help clients overcome these challenges.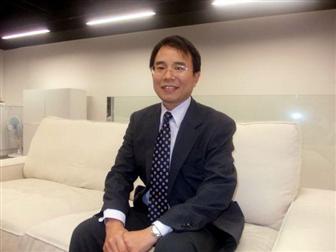 Liang Wen-jinn, general manager for SCADA Division, indicates that Tatung has developed various smart building/factory solutions by integrating its energy-saving equipment, safety materials and SCADA system software.
DIGITIMES' editorial team was not involved in the creation or production of this content. Companies looking to contribute commercial news or press releases are welcome to contact us.