Nvidia and Asustek Computer have cooperated to launch ROG MARS II, a top-class graphics card equipped with two Nvidia GeForce GTX 580 GPUs and 3GB GDDR5 memory specifically for professional game players, in the Taiwan market at a retail price of NT$54,900 (US$1,893).
Asustek pointed out that the ROG MARS II has performance 22% faster than a standard GeForce GTX 590 graphics card, while being capable of running DirectX 11-based games with maximum settings and a resolution of 1080p.
The company also equipped the graphics card with two 120mm fans to significantly reduce heat, while cooling technology applied in the module will also minimize noise.
Benefiting from its recovering share in the notebook discrete graphics card market, up 8.9pp to 50.6%, Nvidia's net profits reached US$152 million in its fiscal second quarter of 2012, a large boost compared to its US$141 million losses in the same fiscal quarter of 2011.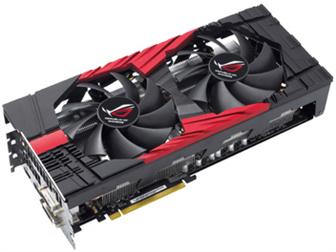 Asustek ROG MARS II graphics card
Photo: Company