KLA-Tencor intros new yield management solution for PV cell production
Press release; Jessie Shen, DIGITIMES
KLA-Tencor has introduced FabVision Solar, a new integrated solution designed to help PV cell manufacturers improve production yield and profitability by enabling manufacturers to react more quickly to metrology and defectivity excursions.
FabVision Solar also leverages KLA-Tencor's ICOS PVI-6 data through a wide range of analysis and monitoring features to provide better control and improve visibility into the manufacturing process.
"Since testing FabVision Solar with the PVI-6 tool in recent months, the speed and accuracy of our defect analysis processes has significantly improved, contributing to overall increased yield," said Wouter Verbist, process specialist at Photovoltech. "We believe this product is positioned to become a necessity for world-class solar cell manufacturers looking to increase efficiency and improve yield by quickly identifying and understanding defectivity root cause, enabling effective proactive decisions that impact bottom-line results."
FabVision Solar is a turn-key solution for PV cell manufacturing that complements customers' existing automated optical inspection strategies. With FabVision Solar, users can now identify the root cause of defectivity issues by applying production-proven defectivity and metrology methodologies from the IC and wafer markets that are designed specifically for ICOS PVI-6 tools and optimized for the solar industry. Previously the PV manufacturing market relied on time-consuming manual analysis methods.
"The introduction of FabVision Solar fills a void in the PV cell manufacturing market for real-time predictive analysis," said Jeff Donnelly, group vice president, Growth and Emerging Markets (GEM) at KLA-Tencor. "Implementing data collection, defectivity and line-monitoring best practices enables our PVI-6 tool owners to take proactive measures throughout the manufacturing process. The ability to review in-line data at any point, not just for excursions, dramatically shifts our customers toward predictive action."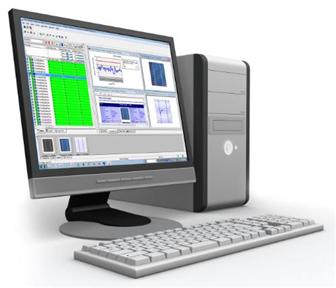 KLA-Tencor FabVision Solar
Source: Company