PNY debuts USB 3.0 certified Attache flash drive
Press release
Taipei, Taiwan – June 3, 2011 – PNY Technologies, Inc. ("PNY"), a global leader in DRAM Memory and Flash Memory products, today debuted their newest flash memory storage solution: the Attache USB 3.0 Flash Drive.
PNY's fastest performing flash drive to date; the Attache USB 3.0 Flash Drive features the latest SuperSpeed USB technology. W ith read speeds of up to 102.5MB/sec and write speeds of up to 72.1MB/sec (on USB 3.0 devices), this PNY Attache boasts extremely fast performance, which is perfect for quickly transferring large files. USB 3.0 minimizes user wait-time by offering 10x the performance of the previous generation and is backwards compatible with USB 2.0. With 32GB of storage space in a sleek black design, the PNY Attache USB 3.0 Flash Drive is ideal for transporting, storing and sharing movies, videos, games, pictures, music, documents, and more.
Transferring content has never been easier. With style and incredible speed, PNY's latest flash drive is the perfect mobile companion for consumers on the go. Visit http://www.pny.com.tw/for more information or to learn about the entire line-up of PNY products.
About PNY Technologies
Established in 1985, PNY Technologies, Inc. celebrates over 25 years of business excellence as a leading manufacturer and supplier of flash memory cards, USB flash drives, solid state drives, High Speed HDMI cables, computer memory upgrade modules, as well as consumer and professional graphics cards. The company's Photography-Videography, Mobility, 3D Gaming-Visualization and Business solutions are widely available from major retail, e-tail and wholesale outlets internationally. Headquartered in Parsippany, NJ, PNY maintains facilities in North America, Europe, Asia and Latin America. http://www.pny.com/www.PNY.com.tw.
Media Contact:
Jessy Soong
Phone: 886-3-5163290
Email: mailto:jsoong@pny.com
Booth: Nangang Hall, 1F, J630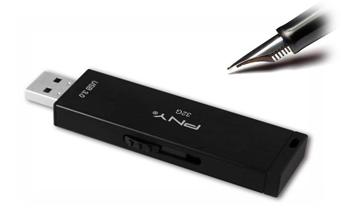 PNY Attache USB 3.0flash drive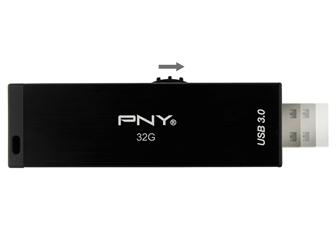 PNY Attache USB 3.0 flash drive
Photo: Company