194 news items tagged USB 3.0
VIA Labs, a subsidiary of VIA Technologies, will see revenues and earnings continue rising in 2021 thanks to orders for USB 3.0 hub controller chips and other high-speed transmission...

IBASE Technolog, a world leading manufacturer of industrial motherboards and embedded systems, has announced the IB818 3.5-inch SBC that can be powered by the Intel Atom QC x7-E3950,...

Acer has announced a mobile workstation, the TravelMate P8 in Taiwan and expects the product to help raise its revenue proportion from Taiwan's enterprise sector to 50% in 2018, according...

Qualcomm has introduced its Snapdragon 450-series mobile chips, a new entry to the Snapdragon 400 mobile platform tier designed for mid-range smartphones and tablets. The Snapdragon...

USB controller IC design house ASMedia Technology has reported net profits of NT$115 million (US$3.82 million) for the first quarter of 2017, down 4.96% sequentially but up 85.5%...

SanDisk has introduced new solid state drives (SSD) - portable SSDs and 2TB SATA SSD for cloud data services - and two new USB 3.0 flash drives, which are now being showcased at the...

Commenting on its lawsuit against VIA Technologies, which VIA has accused ASMedia for infringing its intellectual property rights concerning USB 3.0 in the US, ASMedia has issued...

IoT devices, which have been receiving a great deal of attention from the global ICT industry have several major characteristics: versatility, reliability, security, small-size, mobility...

Etron Technology will begin to deliver samples of its switch controllers for USB Type-C connectors, the EJ179, by the end of October 2014 targeting smartphone and tablet applications...

Genesys Logic, Inc., a leading IC design company in mixed-signal, high-speed I/O technologies, today announced a reference design pairing its USB 3.0 card reader controller GL3221...

Innovative Logic and M31 Technology have jointly announced that Inno-Logic's USB 3.0 device controller IP along with M31's USB 3.0 PHY IP has won certification from USB-IF.

The USB 3.1 standard has significantly raised the transmission speed to 10Gbps, up from the 5Gbps for USB 3.0, but the technology will still struggle to replace HDMI and Thunderbolt...

Silicon Motion and Phison Electronics reportedly have landed controller chip orders for eMMC modules and USB 3.0 flash drives, respectively, from SanDisk, according to industry sou...

IC design house Alcor Micro has recently stepped into the USB 3.0 controller chip market. Alcor Micro's latest USB 3.0 controller chip, the AU87100, has a read speed of up to 160MB/s...

Foxconn Electronics' (Hon Hai Precision Industry's) legal battles against Taiwan-based connector maker Lotes over the infringement of Foxconn's USB 3.0 patents are starting to favor...

IC design house VIA Technologies on December 17 filed with the Taipei Local Court to request NT$4.14 billion (US$139 million) in compensation for losses due to infringement of its...

The inventory of eMMC devices has risen along with an increase in NAND flash inventory, prompting chip vendors to sell the embedded memory for a low price, according to industry so...

Kingston Technology reportedly plans to expand its purchases of USB3.0 flash drive components, which is expected to boost the penetration rate for drives with USB 3.0, according to...

Demand for USB 3.0 flash drives has been a disappointment thus far in 2013 with the penetration rate reaching only 10%. Industry observers anticipate the penetration rate will climb...

Silicon Motion Technology has announced that it has begun sampling its new, single-channel controller solution for USB 3.0 flash drives, the SM3267. By integrating an embedded crystal...

The market penetration rate for USB 3.0 flash drives may reach only 10% in 2013 before approaching 20-25% in 2014, according to DRAMeXchange.

USB 3.0 controller IC vendor Innostor Technology plans to begin volume production of its new single-channel USB 3.0 controller chip, the IS917, in September, according to the compa...

The USB 3.0 Promoter Group has announced the completion of the USB 3.1 specification which adds enhancements to enable SuperSpeed USB to operate at up to 10Gbps.

Intel's 8-series chipsets, designed for Haswell-based processors, are seeing defects in their USB 3.0 feature, and although Intel has distributed fixed chipsets to motherboard and...

ASMedia Technology has started developing 10Gbps USB 3.5 host and device controller chips with availability scheduled for 2014, according to company president Chewei Lin.
Related photos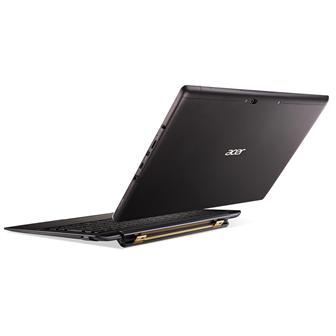 Acer Aspire Switch 12 S 2-in-1 device
Photo: Company, Monday 11 January 2016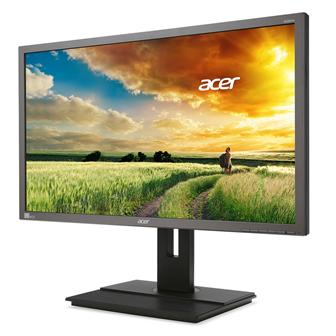 Acer launches Ultra HD B286HK professional monitor
Photo: Company, Friday 8 August 2014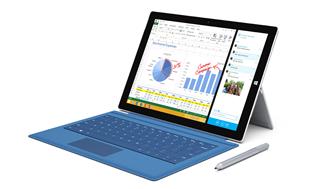 Microsoft Surface Pro 3 tablet/notebook
Photo: Company, Thursday 22 May 2014