CES 2011: LG to introduce 72-inch full LED 3D TV
Press release, December 27; Yvonne Yu, DIGITIMES
Seoul, Dec. 27, 2010 - LG Electronics will unveil the 72-inch LZ9700, the world's largest Full LED-backlight LCD 3D TV (FULL LED 3D TV) at CES 2011 in Las Vegas. The LZ9700 gives viewers life-sized action in both 2D and 3D.
Fitted with LG's full LED technology, the LZ9700 is illuminated by a full panel of LEDs directly behind the screen. The full LED screen size also makes the picture more expansive, enabling viewers to experience picture quality with detailed images as big as, or larger than, real life, the vendor said.
The LZ9700's 3D takes on added depth and draws viewers even further into its immersive viewing experience. In addition, TruMotion 400Hz delivers a fast processing rate for smooth 3D images, the vendor added.
"The LZ9700 combines the ultimate in LG's picture quality with our latest developments in 3D TV," said Havis Kwon, president and CEO of LG home entertainment company. "With the LZ9700, LG is poised to take the lead in the TV market with the world's largest full LED screen that delivers a truly outstanding TV viewing experience."
This TV is also fitted with LG's Smart TV functions. Via a simple Home Dashboard, this smart TV delivers premium content from global providers as well as the locally sourced shows and movies. It also provides access to LG's collection of TV apps. And thanks to LG's Magic Motion Remote Control, the LZ9700's functions are simple to find and operate, the vendor said.
The LZ9700 will be available to customers early 2011; additional details to follow in local markets.
Main features:
Full LED-backlight LCD 3D TV
72-inch class
TruMotion 400Hz
Micro Pixel Control (Local Dimming)
Smart TV
Magic Motion Remote Control
Smart share (DLNA, Media Link, USB, etc.)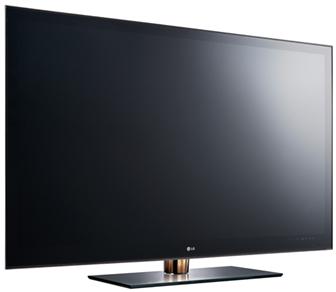 LG full LED 3D TV, the LZ9700
Photo: Company