Aware Electronics, a Taiwan-based developer of embedded-system products, is showcasing the A-View, a netbook featuring a 7-inch screen that can be detached from its keyboard, at the 2009 Electronics and Components China Sourcing Fair organized by Global Sources and taking place in Hong Kong during April 12-15, according to the company. The model is available for sale at about US$150, the company noted.
The netbook features up to 512MB memory, 8GB NAND flash storage and a choice of Windows XP or Linux.
The company is mainly pushing the netbook in emerging markets but the system is also already available in Europe.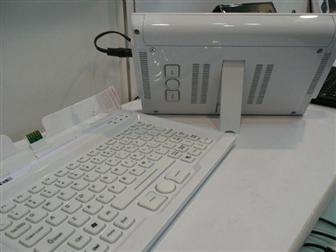 Aware A-View netbook
Photo: Ninelu Tu, Digitimes, April 2009