Quanta Computer has landed orders for Dell's new ultra-thin 13.4-inch Adamo notebook, according to a Chinese-language Apply Daily report today. Previously market sources claimed that Foxconn Electronics (Hon Hai Precision Industry) would be the maker for the Dell notebook.
The paper cited market watchers as saying that the Adamo notebook will target the high-end market, and Dell is also planning to develop a 9-inch model later.
Dell Wednesday announced that the ultra-thin 13.4-inch Adamo notebook is equipped with Intel's Centrino platform. The notebook is built by a chassis milled from a single piece of aluminum, and features a backlit keyboard and solid state drive (SSD).
Dell is already accepting pre-orders for the notebook, which is priced at US$1,999 and will be available in two colors - onyx and pearl.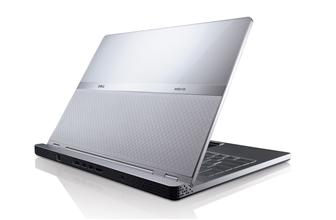 Dell 13.4-inch Adamo ultra-thin notebook
Photo: Company