The Computex show will host from June 2-6 and will focus on three major topics: IoT, mobile applications and cloud computing technology.
A 2.1-channel home theater system is a great way to enjoy movies and music without the need for surround and center channel speakers and the clutter of additional wires. The satellites...

Innodisk, the service-driven flash provider, will be demoing the Internet of Vehicles from June 2nd to 6th, at Computex 2015 in Taipei, along with its diverse array of flash storage,...

The rapid growth of mobile applications market has been changing customers' consumption patterns. EVEN SYSTEMS, a leading manufacturer of POS products, has launched a brand new series...

congatec AG, a leading technology company for embedded computer modules, single board computers and EDM services, introduces the latest addition to its Qseven family. The conga-QA4...

With Intel deferring the unveiling of its Skylake platform and 100 series chipsets until August 2015, Taiwan-based motherboard players are expected to only showcase their 100 series...

As one of the top vendors in the desktop motherboard industry, Gigabyte Technology has grown its business to reach shipments of around 20 million motherboards per year, most of which...

Computex Taipei, the largest ICT trade show in Asia and the second largest in the world, will begin its 35th year today, attracting over 130,000 visitors, including 38,000 international...

With Windows 10 set to be launched later this summer, Microsoft will enjoy a lot of attention at this year's Computex, as visitors look to get a better glimpse into how the operating...

Advanced Semiconductor Engineering (ASE) has announced it will be showcasing system-in-package (SiP) solutions for consumer applications at the Computex Taipei 2015. These SiP applications...

BenQ, a Taiwan-based IT product, consumer electronics and LED lighting vendor belonging to the AUO-BenQ Group, will return to the Computex Taipei 2015 after being absent for eight...

At Computex Taipei 2015, QNAP Systems, Inc. unveiled a series of cutting-edge new products and features, including the world's first Thunderbolt NAS, comprehensive solutions for virtual...

ThroughTek, a leading IoT (Internet of Things) & M2M (Machine to Machine) total solution provider, announced today that it will be attending Computex 2015, from June 2nd-6th....

3D printing and scanning, smart living and IoT are expected to be among the major focal points for vendors at the 2015 Computex exhibition starting June 2.

With globalized views on mainstream design, AZUL looks to fully grasp industrial development from all perspectives and closely analyzes user needs and use patterns from user behavior...

ASRock Rack, the innovative server technology provider, focuses on high performance and high-efficiency server products such as HPCs, Cloud Computing and Datacenters, introduces the...

Clientron Corp., a world-leading supplier of Thin Client, POS and embedded systems, will proudly showcase and also demonstrate its latest product innovations including Thin Client,...

Posiflex, the global leading POS brand, also the winner of the d&i Computex 2015, will be demonstrating Posiflex's progress in innovative hardware solutions with 5 signature lineups:...

With the development of technology, digital products function is not as it used to be simple. In order to highlight the difference with competitors, various mobile peripheral is either...

To fulfill the trend of mPOS, provide consumers better shopping experience and enhance convenience for various industries, EVEN SYSTEMS is proud to present its new mobile payment...

Although Computex 2015 will not begin until June 2015, booths for the show have already sold out as many emerging players in the cloud computing and Internet of thing (IoT) industries...
Related photos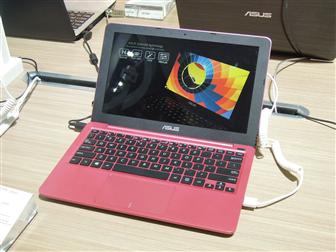 Asustek EeeBook E202 notebook
Photo: Joseph Tsai, Jun 12.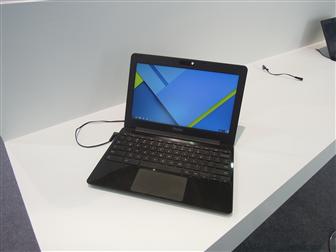 Haier Chromebook
Photo: Joseph Tsai, Jun 11.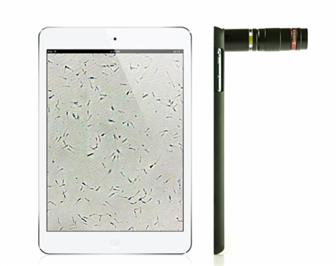 Aidmics iSperm inspection device for pig sperm
Photo: Julian Ho, Digitimes, Jun 10.