The Computex show will host from June 2-6 and will focus on three major topics: IoT, mobile applications and cloud computing technology.
Conexant has made significant progress in the audio market over the past year. With its unique technologies and growing ecosystem, the company is well-positioned to expand its leadership...

Although the company has not been operating in the gaming notebook industry for long, Gigabyte Technology is still performing stably in the gaming market thanks to its long experience...

ASRock is showcasing its latest products at Computex 2015 and will unveil its 100-series chipset-based motherboard the Z170 Extreme7, built with alloy materials and supporting DDR4...

Intel has announced products and solutions that will deliver new user experiences and support the computing ecosystem's expansion into new areas. During the opening keynote address...

According to market research institutes, by 2020, the entire world will have 50 billion pieces of equipment that can connect to the Internet. From wearable devices such as smart bracelets...

The announcement of the new MacBook at an Apple Event in spring 2015 was notable as device only offers a single USB Type-C port.

In the lead-up to Computex Taipei this year, one of the hottest discussion topics has been trying to guess what graphics market leader NVIDIA has in store for PC gamers at the show...

Networking is a hot topic these days, whether it is connecting all devices in the Internet of Things market, increasing Wi-Fi transmission rates in the home and enterprise markets...

One thing that everyone can agree on is that the IT industry is all about change. But the more things change, the more things stay the same. For example, it always seems to be Intel...

Nvidia has unveiled the latest addition to its GTX family, the GeForce GTX 980 Ti, featuring the company's latest Maxwell-architecture and has three times the performance of its GTX...

BioLogic, a specialist in urban cycling gear, has announced that the BioLogic SportCase iPhone case has won a 2015 Computex Design and Innovation award.

SanDisk has introduced new solid state drives (SSD) - portable SSDs and 2TB SATA SSD for cloud data services - and two new USB 3.0 flash drives, which are now being showcased at the...

COMPUTEX TAIPEI 2015, Asia's largest and the world's second-largest IT trade show, has always been the center of attention in the eye of the global IT industry. Eye-opening innovations...

ThroughTek announced today that it has chosen Trend Micro Incorporated, a global leader in cloud security, to be the integrated comprehensive server security solution provider for...

At Computex, ASUSTOR will be exhibiting enterprise-class NAS models that businesses can use to create stable, secure and high capacity cloud storage. ASUSTOR will be utilizing Seagate's...

Clientron Corp., a world-leading supplier of thin client and embedded systems, is proud to debut its new flexible B800 Thin Client, which is based on the next generation Intel Braswell...

Founded in 1984, Flytech has been fully devoted to being a supplier of premium quality POS systems and is still persisting at the position even when the industry is seeing warning...

Chilisin is the leading inductor manufacturer in Taiwan with more than 42 years of experience in powder development and component design. With a complete product portfolio ranging...

Mobility is well down the road for revamping how retailers and hospitality providers interact with consumers. Armed with mobile POS, the sales associates and servers turn into the...

Gigabyte Technology, a leading manufacturer of motherboards and graphics cards, is excited to join the 35th edition of Computex. Visitors will have the opportunity to have a first...

The industries have been frequently seeing the term "user experience" in recent years. Taiwan, though playing an important role in the global IT industry, has always given...

During the 2015 Computex exhibition in Taipei's World Trade Center, GIGABYTE will showcase its latest capabilities as a one stop system supplier for IoT companies and professionals...

ETASIS, a leading manufacturer of redundant power supply and energy-efficient power solutions, introduces the 2U, and high efficiency power product family, ranges from 550W to 400W...

HOLUX, an innovative developer and manufacturer of GPS applications, will launch its latest GPS series products - including a wearable smartwatch with heart-rate and fatigue detection,...

In COMPUTEX 2015, the most notable IC supplier is a company from China, CEC Huada Electronic Design Co.,Ltd (HED). As the new star in COMPUTEX exhibition, HED aims at the worldwide...
Related photos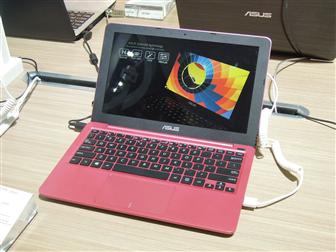 Asustek EeeBook E202 notebook
Photo: Joseph Tsai, Jun 12.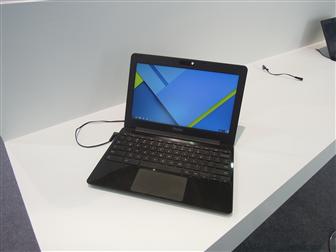 Haier Chromebook
Photo: Joseph Tsai, Jun 11.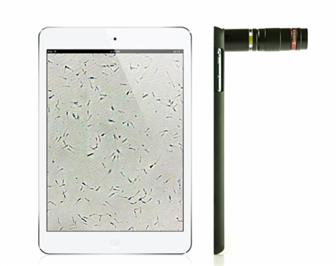 Aidmics iSperm inspection device for pig sperm
Photo: Julian Ho, Digitimes, Jun 10.