251 news items tagged SK Hynix
DuPont Electronics & Imaging has announced it has signed an agreement to sell its compound semiconductor solutions (CSS) business to SK Siltron. The transaction is expected to...

Capex spending for memory ICs was the driving factor behind strong increases in industry-wide capex spending over the past two years. Most of those upgrades and expansion plans are...

IC Insights has released its list of the world's top-15 semiconductor suppliers in the first half of 2019, and identified Sony as the only company registering year-over-year growth...

NAND flash wafer prices have been rising in the third quarter of 2019, and have exceeded manufacturers' cash cost levels, according to industry sources.

SK Hynix has developed HBM2E DRAM product with what it calls the industry's highest bandwidth. The new HBM2E boasts approximately 50% higher bandwidth and 100% additional capacity...

SK Hynix saw its operating profits fall 89% from a year earlier to KRW638 billion (US$540.8 million) in the second quarter of 2019, when consolidated revenues slid 38% on year to...

Chipmakers are aggressively improving their new 96-layer 3D NAND process yield rates, looking to have the technology become the mainstream in 2020, according to industry sources.

Spot market prices for DRAM memory have started rebounding recently and will continue their growth in the short term, according to DRAMeXchange. But DRAM contract market prices are...

Taiwan memory modules makers including Adata Technology, Phison Electronics and Team Group are mulling a 10-15% hike in SSD prices and enforcing a limited-supply policy amid growing...

DRAM capital spending will fall 28% in 2019, due to economic and trade uncertainties, and softer demand keeping pressure on DRAM ASPs, according IC Insights.

There has been no sign indicating that Korea-based DRAM suppliers are cutting their output, despite recent speculation claiming Samsung Electronics and SK Hynix are doing so, according...

NAND flash prices are expected to rebound in the near future, as Samsung Electronics is reportedly considering raising its quotes by as much as 10% and other peer makers including...

Starting July 4, the Japan government has tightened controls on exports of three key semiconductor chemicals to South Korea, but Korean semiconductor firms may not face immediate...

SK Hynix has announced what the company claims is the world's first 128-layer 1-terabit triple-level cell (1Tb TLC) 4D NAND flash memory, with mass production kicking off.

Samsung Electronics plans to enter volume production of DRAM chips built using 1znm process incorporating extreme ultraviolet (EUV) lithography technology later in 2019, with SK Hynix...

China-based DRAM maker ChangXin Memory Technologies (CXMT) is stepping up DRAM production deployments as it will kick off commercial runs of its production lines by the end of 2019...

Revenues of the global NAND flash industry declined 23.8% sequentially to US$10.79 billion in the first quarter of 2019, according to DRAMeXchange. End-market demand has started picking...

The world's top-3 memory chip vendors are expected to see their sales for the second quarter of 2019 hit the year's lowest quarterly levels after experiencing remarkable sequential...

The world's top-10 semiconductor suppliers all suffered year-over-year sales declines in the first quarter of 2019 as the global chip market posted its worst quarterly performance...

Huawei is looking to step up purchases of memory chips from its Japan- and South Korea-based suppliers, including Toshiba Memory and SK Hynix, according to industry sources.

SK Hynix has delivered samples of new 1Tb quadruple-level cell (QLC) memory to major SSD controller companies, according to the company.

NOR flash memory prices, which experienced a double-digit sequential drop in the first quarter of 2019, will continue to fall but at a slower pace in the second and third quarters,...

SK Hynix will reduce its total NAND flash wafer production by more than 10% starting this year, as a result of the efforts to slow down its capacity expansion pace.

Recent concerns over market conditions, coupled with a sharp downturn in average selling prices, will lead the DRAM market to reach just US$77 billion in 2019 - a 22% year-over-year...

China's Yangtze Memory Technology (YMTC) is set to kick off volume production of 64-layer 3D NAND flash chips by the end of 2019 as scheduled, despite prices for such memory products...
Related photos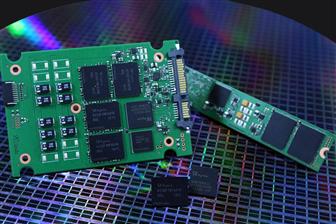 SK Hynix 4TB enterprise SSD
Photo: Company, Thursday 8 February 2018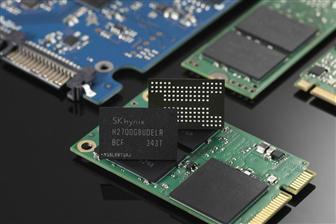 SK Hynix 16nm 64Gb MLC NAND
Photo: Company, Wednesday 20 November 2013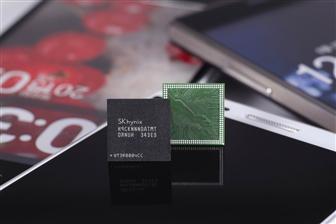 SK Hynix 6Gb LPDDR3
Photo: Company, Friday 1 November 2013
Related news around the web