392 news items tagged Xiaomi
MediaTek has unveiled its new Helio A SoC family for low-end to mid-range smartphones, with the first product of the series already adopted by Xiaomi.

Global shipments of smartphones featuring 3D sensing technology are expected to top over 100 million units in 2018, with Apple serving as the primary vendor and following by Xiaomi,...

MediaTek has reported revenues surged 21.8% sequentially to NT$60.48 billion (US$1.99 billion) in the second quarter of 2018, which topped the company's guidance range from NT$55.6...

China's first-tier smartphone vendors, notably Huawei, Xiaomi, Oppo and Vivo, have continued to expand their market share in China at the expense of local second- and third-tier players...

PCB manufacturers Ichia Technologies and Career Technology have both been fined for violating environmental regulations in China.

Apple and China-based smartphone vendors are expected to compete fiercely to ramp up their market share in India, China and other emerging markets in 2018 before the advent of the...

Sales of smart speakers integrating artificial intelligence (AI) analyses and targeting wide-ranging smart home application scenarios have performed outstandingly in 2017-2018. According...

The global smartphone applications processor (AP) market declined 5% on year to US$20.2 billion in 2017, while the tablet AP market grew 3% to US$2 billion, according to Strategy...

China-based smartphone vendors Xiaomi Technology and Oppo have both launched their latest flagship models in Taiwan as they gear up efforts to ramp up their market shares there.

Shipments of smartphone-use application processors in China are expected to increase 17% sequentially to 173.8 million units in the second quarter of 2018, Digitimes Research estim...

Smartphone shipments in China fell 34% sequentially and 13.4% on year to below 90 million units in the first quarter of 2018, affected by reduced production during the Lunar New Year...

China-based smartphone vendors including Oppo, Huawei and Xiaomi Technology are gearing up their promotion campaigns in Taiwan aiming to further ramp up their local market shares,...

Including exports, shipments of smartphones by China-based vendors totaled 141.1 million units in the first quarter of 2018, decreasing 1.2% from a year earlier, Digitimes Research...

More Taiwan-based players in the IT supply chain, including Foxconn Electronics, Inventec, Largan Precision and Taiwan Semiconductor Manufacturing Company (TSMC), are eyeing orders...

Smartphone brands are expected to increase their adoption of under-display fingerprint sensors, which allow phones to have full-screen displays with an invisible fingerprint feature,...

Chip demand from China-based handset companies is picking up and will buoy sales performance at related chip suppliers, such as application processor designer MediaTek and LCD driver...

Upstream component makers in the handset supply chains are braced for brisk sales in the second quarter of 2018, buoyed by the launch of new models and the replenishment demand for...

First-tier China-based smartphone vendors including Huawei, Oppo, Vivo and Xiaomi Technology are stepping up their deployments and investments in overseas markets, as they have set...

China-based smartphone vendors Huawei and Xiaomi Technology are set to take each other on, particularly in their doemstic market, when they unveil their respective new flagship smartphones...

Taiwan-based IC designer MediaTek is expected to report strong sales in the second quarter of 2018 and see its revenues, gross margins and net earnings for the year to rebound, thanks...

MediaTek's recently-introduced Helio P60 mobile SoC that comes with AI capabilities has been adopted by Oppo and Meizu for their upcoming smartphone models, according to a report...

Aided by the price hikes enforced in late 2017, Taiwan MOSFET makers including Sinopower Semiconductor, Excelliance MOS, Niko Semiconductor and Advanced Power Electronics (APEC) all...

The worldwide wearables market continued its upward trajectory in both the fourth quarter of 2017 and full year 2017 with total shipment volumes reaching new records. Moreover, thanks...

With the notebook market entering the traditional slow season, the worldwide top-5 notebook brands saw their combined shipments drop for the second consecutive month in January 2018...

Taiwan's handset shipments grew significantly in 2017 because of strong orders from HMD Global for Nokia-branded devices. HMD's manufacturing partner, Foxconn, benefited most.
Related photos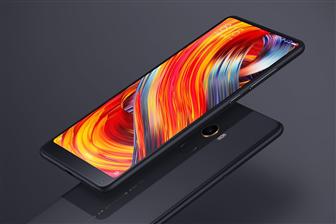 Xiaomi Mix 2 smartphone
Photo: Company, Monday 23 October 2017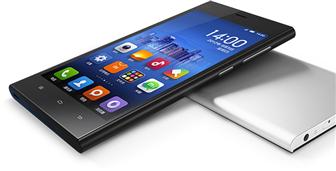 Xiaomi 3 smartphone
Photo: Company, Monday 9 September 2013
Related news around the web