482 news items tagged Xiaomi
LED packaging service provider Para Light Electronics has become a supply chain partner for Xiaomi, with the China-based vendor's orders in first-half 2018 taking up 12% of its consolidated...

China-based Huami, a main ODM of Xiaomi's smart wrist bands and weight scales, launched its own-brand smartwatch, Amazfit, in Europe and US in September 2016 and has since sold over...

The EMEA mobile phone market continues to lose steam, according to IDC.

China-based Xiaomi saw its revenues grow 68% on year to CNY45.2 billion (US$6.638 billion) in the second quarter of 2018, as its overseas sales increased significantly due to strong...

The second quarter of 2018 marked for the first time that China-based Huawei has outraced Apple to second place in the global smartphone market, according to IDC data. With that performance,...

With smartphone vendors putting in aggressive efforts toward second-half sales in an attempt to reach their whole-year objectives, smartphone AP shipments will likely benefit from...

Taiwan's notebook shipments performed better than expected in the second quarter of 2018, increasing 11.4% sequentially and down only 3.3% on year.

Shipments to the China market rebounded to a level above 90 million units in second-quarter 2018, with an on-quarter growth nearing 10%, according to Digitimes Research statistics.

The global gaming notebook market scenarios are changing significantly in the second half of 2018, with Asustek Computer and Micro-Star International (MSI) gradually becoming unable...

Global smartphone shipments totaled 342 million units in the second quarter of 2018, down 1.8% from a year, according to IDC. The drop marks the third consecutive quarter of year-over-year...

Following the steps of Samsung Electronics and Huawei, China-based Xiaomi and Oppo have reportedly also initiated their own plans to develop foldable smartphones, according to a Korea-based...

While Taiwan Semiconductor Manufacturing Company (TSMC) is expected to ramp up shipments of new-generation iPhone CPUs starting in September, the company and other foundry houses...

Shipments of smartphones by China-based makers increased 20% on year to 176 million units in the second quarter of 2018, buoyed by the rollouts of new models by vendors, Digitimes...

Xiaomi has launched three new smartphones, Mi 8, Redmi 6 and Mi A2, in Taiwan as it aims to enhance its penetration in the local market through aggressive marketing campaigns.

MediaTek is expected to give a modest revenue growth outlook for the third quarter of 2018, as chip demand for handsets has been less optimistic, according to industry sources.

MediaTek has unveiled its new Helio A SoC family for low-end to mid-range smartphones, with the first product of the series already adopted by Xiaomi.

Global shipments of smartphones featuring 3D sensing technology are expected to top over 100 million units in 2018, with Apple serving as the primary vendor and following by Xiaomi,...

MediaTek has reported revenues surged 21.8% sequentially to NT$60.48 billion (US$1.99 billion) in the second quarter of 2018, which topped the company's guidance range from NT$55.6...

China's first-tier smartphone vendors, notably Huawei, Xiaomi, Oppo and Vivo, have continued to expand their market share in China at the expense of local second- and third-tier players...

PCB manufacturers Ichia Technologies and Career Technology have both been fined for violating environmental regulations in China.

Apple and China-based smartphone vendors are expected to compete fiercely to ramp up their market share in India, China and other emerging markets in 2018 before the advent of the...

Sales of smart speakers integrating artificial intelligence (AI) analyses and targeting wide-ranging smart home application scenarios have performed outstandingly in 2017-2018. According...

The global smartphone applications processor (AP) market declined 5% on year to US$20.2 billion in 2017, while the tablet AP market grew 3% to US$2 billion, according to Strategy...

China-based smartphone vendors Xiaomi Technology and Oppo have both launched their latest flagship models in Taiwan as they gear up efforts to ramp up their market shares there.

Shipments of smartphone-use application processors in China are expected to increase 17% sequentially to 173.8 million units in the second quarter of 2018, Digitimes Research estim...
Related photos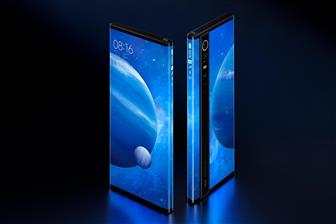 Xiaomi Mi MIX Alpha
Photo: Company, Wednesday 25 September 2019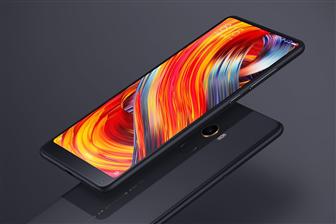 Xiaomi Mix 2 smartphone
Photo: Company, Monday 23 October 2017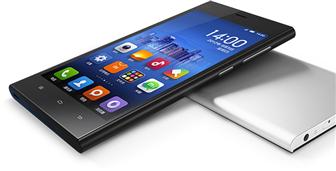 Xiaomi 3 smartphone
Photo: Company, Monday 9 September 2013
Related news around the web