886 news items tagged Mobile content, software
CatchPlay, a provider of online entertainment content, on June 2 announced OTT (over the top) services in the Indonesia market through local telecom carrier Telkom Indonesia.

We are enjoying all the benefits from different mobile technologies and innovative solutions. Advances in 5G connectivity, virtual reality (VR) and Internet of Things (IoT) are changing...

Software and Integrated Circuit Foreign Trade Transformation and Upgrading Demonstration Base of Zhuhai High-tech Industrial Development Zone was founded in 2010. Under the guidance...

Audio and imaging innovation leader Conexant Systems, Inc. is on hand this week at Computex 2016 to highlight their AudioSmart 3.0 product line. These highly-efficient, powerful silicon...

Conexant has been putting lots of effort into developing its AudioSmart technology in recent years, and has successfully driven a wide range of emerging audio applications. At this...

Vizio could be credited as the most innovative LCD TV maker in terms of product planning in 2016, as it is the first vendor to remove ATSC (Advanced Television Systems Committee)...

China-based Internet value-added service provider Tencent Holdings has published its first-quarter 2016 financial report, posting consolidated revenues of CNY31.995 billion (US$4.952...

The upstream supply chain is expected to begin shipping Apple's upcoming next-generation iPhone products at the end of the third quarter. A new 4.7-inch iPhone will be handled by...

Taiwan's National Communications Commission (NCC), in response to questions why some of 3G and 4G mobile subscribers did not receive PWS (public warning and information system) early...

Overall smartphone share of the global handsets market is slowing as mobile phone (or feature phone) sales show some resilience through local brands in emerging markets. While ABI...

Game developer XPEC Entertainment has announced it will form a strategic alliance with Japan-based mobile game developer AltPlus through cross investment.

HTC will hold a conference on strategy and ecosystem for HTC Vive in the China market in Beijing on April 26. Company chairperson and CEO Cher Wang will host the meeting.

HTC has signed a strategic partnership agreement with 3D software solution provider Dassault Systemes, and together the two firms will aim to develop business-use virtual reality...

As vendors continue to push specifications to compete in the high-end smartphone market, several new technologies including AMOLED, Full In-Cell touch, and diamond-like carbon (DLC)...

Internet of Things (IoT) has taken off, especially in smart city solutions that integrate IoT, cloud, and open data technologies. Overall IoT business value will grow at a CAGR of...

HTC will team up with Valve to showcase VR (virtual reality) applications at the Game Developer Conference (GDC) 2016 to be held in San Francisco from May 14-18, according to HTC.

Virtual reality (VR) took a step forward at Mobile World Congress (MWC) 2016. At the Samsung S7 launch, Mark Zuckerberg spoke of the Oculus/Samsung partnership and the rising popularity...

Google has sold close to five million Cardboard virtual reality (VR) devices since its launch in 2014 and apps on the Google Play Store that support the product have surpassed 2,000,...

Baidu, the largest China-based search engine, is targeting consolidated revenues of CNY15.140-15.970 billion (US$2.32-2.45 billion) for the first quarter of 2016, according to a financial...

The number of Internet users in China increased to an estimated 688.26 million at the end of 2015, according to the latest semiannual survey conducted by the China Internet Network...

Keypad and chassis part maker Silitech Technology has reported consolidated revenues of NT$322 million (US$9.68 million) for December 2015, increasing 5.2% sequentially but declining...

Mitac International has announced that its Magellan SmartGPS navigation system has been adopted by Japan-based automaker Subaru for vehicles equipped with its Subaru Starlink in-car...

IT vendor Acer is showcasing cloud computing-based health monitoring and remote diagnostics solutions through cooperation with hardware and software partners at its BOYC (build your...

Visa and E.Sun Bank are cooperating to offer smartphone-based HCE (host card emulation), a software architecture that provides virtual representations of various electronic identity...

HTC has signed a cooperation agreement with automaker Audi and will install its HTC Vive virtual reality (VR) devices in Audi's flagship shops in 2016 to enable consumers to review...
Related photos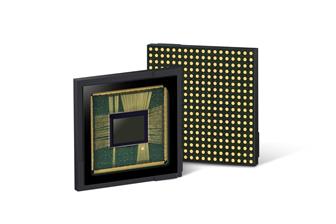 Samsung ISOCELL image sensors
Photo: Company, Tuesday 17 October 2017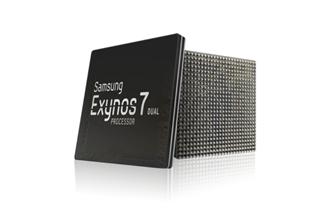 Samsung 14nm chips for wearables
Photo: Company, Tuesday 18 October 2016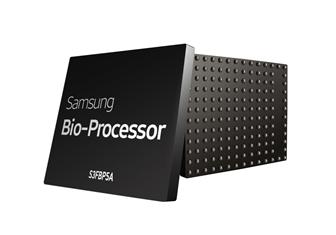 Samsung Bio-Processor
Photo: Company, Tuesday 5 January 2016
Related news around the web