242 news items tagged online
Yin Jing, president of the home appliance business unit at China-based Alibaba's e-commerce subsidiary T-mall has commented at CES Asia 2016 that Alibaba has been keen on investing...

Providers of online advertising services in the China market generated total revenues of CNY54.25 billion (US$8.30 billion) during the first quarter of 2016, dropping 12.6% on quarter...

Online search engines in the China market generated total revenues of CNY17.82 billion (US$2.72 billion) in the first quarter of 2016, decreasing by 17.0% on quarter but increasing...

Online advertising service providers in the Taiwan market generated total revenues of NT$19.352 billion (US$589 million) in 2015, increasing 19.6% on year, according to Digital Marketing...

JD.com, a China-based operator of B2C online shopping services, on March 16 held a conference in Taipei to introduce Taiwan-based own-brand makers or vendors to its JD Worldwide pl...

Though the Web would seem to be the obvious go-to medium for advertisers in the smartphone era, Japan-based advertisers are still primarily focusing their attention on TV commercials...

Operations at United Microelectronics' (UMC) 12-inch wafer fab in Xiamen are expected to kick off as early as third-quarter 2016, according to a report from Japan's Nikkei Asian...

The top-10 LCD TV brands on online stores Tmall and JD during 15 May 2015 and August 2015 were: TCL, Changhong, Hisense, Sharp, Samsung Electronics, LG Electronics, LeTV, Sony, Skyworth...

The traditional TV channels business is entering a period of flux. According to Ted Hall, research director at IHS, the core concept of the channel is fragmenting, as audience behavior...

New research from IHS Technology indicates that traditional broadcast TV viewing is being overtaken by two forces: Personal Video Recorders (PVRs) like Sky+ and online video from...

Taiwan Star Cellular, a 4G mobile telecom carrier in Taiwan, on August 20 announced the opening of its online store as an auxiliary retail channel to its retail chains.

LCD monitor vendor ViewSonic has expanded into the e-commerce business in Taiwan and will establish a ViewSonic online shopping website via Yahoo Taiwan's shopping mall platform.

PChome Online, a web portal and the largest operator of online shopping services in Taiwan, has launched PChome IM, an in-house-developed smartphone-based instant messaging application,...

The establishment of Asus Digital International (ADI), an e-commerce joint venture, by Asustek Computer and online shopping operator Uitox, has helped Asustek ramp up its smartphone...

There has been a noticeable increase in the number of photovoltaic (PV) projects in the US aiming to be operational before the expiration of the 30% Federal energy investment tax...

Solarbao, a China-based e-commerce platform, provides online trading services for investors to acquire existing or soon-to-be-completed PV power-generating stations and then lease...

According to the MIC, China's online game market broke the CNY100 billion (US$16.1 billion) mark in 2014 with the value reaching CNY114.5 billion for 37.7% on-year growth. For the...

Bruce Cheng, the founder of power supply maker and energy management solution provider Delta Electronics, has launched Massive Open Online Course (MOOC), an online vocational teaching...

Foxconn Electronics has started operation of FoxconnMall, a platform for B2B online sale of precision mechanical components produced by members of the Foxconn Group, according to...

Japan's online video market is expected to grow significantly starting the second half of 2015 when Netflix begins to offer its services, NTT DoCoMo launches its dTV Terminal program...

Online advertising service providers in the Taiwan market generated total revenues of NT$16.177 billion (US$512 million) in 2014, increasing 18.25% on year, according to Digital Marketing...

Baidu, the largest China-based web portal, will launch Baidu Mall, an online shopping and O2O (online to offline) platform, for the local market in May, according to a China-based...

China-based content provider and TV vendor LeTV saw sales of smart TVs sold online reach 1.6 million in 2014 and estimates it will climb to three million in 2015, according to statistics...

Providers of online advertising services in the China market generated total revenues of CNY47.01 billion (US$7.65 billion) during the fourth quarter of 2014, growing 7.9% on quarter...

Acer's recently handling of online ticket sales for concerts by Taiwan-based singer Jody Chiang through its cloud system was a success despite some quarrels during the process, according...
Related photos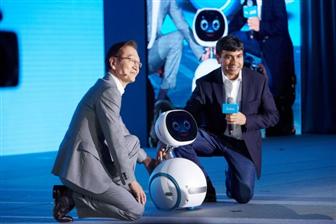 Asustek Zenbo home service robot
Photo: Monica Chen, Wednesday 4 January 2017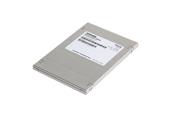 Toshiba HK3R SSD
Photo: Company, Friday 13 December 2013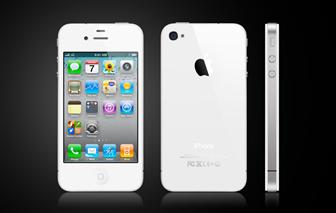 White iPhone 4
Photo: Company, Monday 2 May 2011
Related news around the web