226 news items tagged South Korea
South Korea paid about KRW350 billion (US$342.81 million) in royalties to ARM for AP licensing in 2012, up significantly from KRW180 billion in 2008 and the fee is expected to rise...

As labor costs in China are gradually rising, IT players have started turning to establish production lines in Vietnam, increasing the country's demand for upstream semiconductors...

Worldwide shipments of flat-panel TVs rose convincingly in the first quarter of 2014 compared to the same period in 2013, a stronger-than-expected showing that puts the industry on...

The market for Ultra HD TV panels reached a significant new benchmark in March 2014 when global shipments exceeded one million units for the first time, driven by vastly increased...

The production value of South Korea's memory chip industry edged up 1.7% sequentially to KRW9.92 trillion (US$9.3 billion) in the first quarter of 2014, driven by a sequential 20%...

While Taiwan-based makers have formed quite a complete supply chain for electric vehicles (EVs), South Korea-based makers are competing for orders from EV vendors, according to chairman...

As demand for smartphones and tablets is gradually approaching saturation with related shipment growths slowing down, vendors have been aggressively seeking new growth drivers. Wearable...

China's Ministry of Commerce has announced its final decision to maintain the antidumping tariff rates meted out in July 2013 against solar-grade polysilicon produced by some US-...

South Korea's tablet shipments have been dropping after reaching a peak in 2011 due to the rapid appearance of large-size smartphones and phablets, which are gradually replacing consumer...

South Korea's Ministry of Knowledge Economy (MKE) will invest in the nation's touch panel industry and has set up a plan that will bump up South Korea's global touch panel market...

The production value of PCBs rolled out by Taiwan-based makers in Taiwan and China totaled NT$138.1 billion (US$4.65 billion) in the third quarter of 2013, up 14% sequentially and...

Infinet Group, a leading sales channel of test and measurement solutions, expands sales partnership with Wilder Technologies to South Korea and Japan regions. Infinet Group is now...

Samsung Electronics will launch a flip-type smartphone equipped with two 3.7-inch Super AMOLED touch screens and a Qualcomm Snapdragon 400 1.7GHz quad-core processor in South Korea...

China's move to slap retaliatory antidumping tariffs on solar polysilicon imported from the US and South Korea will cause only a slight increase in domestic pricing for the material,...

China's Ministry of Finance has decided to impose an anti-dumping security deposit on solar-grade polysilicon imported from several US- and South Korea-based producers beginning July...

The solar market seemed promising for South Korea-based big enterprises such as Samsung, LG, and Hyundai. However, continuous loss has pushed these firms to modify the business str...

South Korea-based TV makers hope to further reduce the cost of direct-lit LED TVs by using fewer LED chips in backlight modules, hence the firms hope LED packaging houses can increase...

South Korea was responsible for over 97% of AMOLED panel sales in 2012 largely due to panel makers in the nation cooperating with AMOLED material and equipment providers both in and...

South Korea-based Samsung Electronics supplies key components such as panels to Microsoft while developing new notebooks using Microsoft's operating systems. Samsung can use discounts...

Global MOCVD equipment capacity is still in oversupply while prices of LED light bulbs continue to fall. Among all global operational MOCVD tools, Taiwan-based makers account for...

China's pending move to slap anti-dumping tariffs on imported solar polysilicon from key countries will generate a surge in pricing for this key raw material in June and July, but...

In May, prices of 40W and 60W retrofit LED light bulbs in Japan were on average JPY1,719/unit (US$17.32/unit) and JPY2,350/unit, respectively. May prices of 40W and 60W retrofit LED...

For the third consecutive year, AMOLED capex at South Korea-based Samsung Display will exceed LCD panel capex in 2013. Samsung Display has been investing in OLED production and increasingly...

Revenues for South Korea-based LED firms have been rising due to the introduction of affordable LED direct-type TVs and lighting products since 2012. Digitimes Research expects strong...

April 2013 prices of 40W and 60W retrofit LED light bulbs in Japan were JPY1,743/unit (US$17.25/unit) and JPY2,357/unit, respectively, showing an on-month decrease of 4% and 12.5%,...
Related photos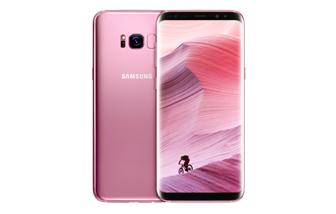 Rose Pink Edition of Samsung Galaxy S8+
Photo: Company, Tuesday 4 July 2017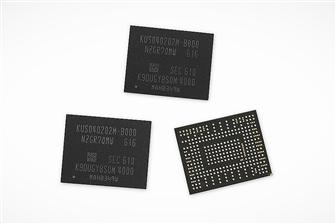 Samsung PM971-NVMe
Photo: Company, Thursday 2 June 2016
Related news around the web