1772 news items tagged tablet
Windows 10 is expected to release at the end of July, but mobile device players have held different view about the operating system's benefit to the notebook, smartphone and tablet...

While visiting Southern China's white-box tablet supply chain, Digitimes Research discovered that shipments of white-box tablets with phone functionality saw their first on-year drop...

To differentiate from their competitors, several tablet brand vendors have started to develop tablets with unique functions in order to attract demand. China-based Huawei launched...

Global sales of Apple's iPad and tablets launched by brand-name and China-based white-box vendors have been far short of original expectation and the stagnant demand is expected to...

Huawei has selected Cypress Semiconductor's TrueTouch capacitive touchscreen solution for its next-generation MediaPad X2 tablet PC, according to the chip vendor.

Compal Electronics' former vice chairman John Kevin Medica will reportedly join Amazon and this is expected to help tighten Compal and Amazon's partnerships further, according to...

Foxconn Electronics (Hon Hai Precision Industry) will be the largest OEM/ODM for handsets, tablets and desktops in 2015, company chairman Terry Guo claimed at its 2015 shareholders...

Pixelworks, Inc. (NASDAQ:PXLW), an innovative provider of video display processing technology, today announced that the new ASUS Hero ZenPad is the world's first tablet to incorporate...

During a survey of southern China's white-box tablet supply chain recently, Digitimes Research found that Intel will not be able to supply its Cherry Trail-based solutions to white-box...

The UK's largest channel retailer Tesco's second-generation own-brand tablet, the Hudl 2, featuring an 8-inch display and priced at GBP99 (US$154) has recently entered mass shipments...

IDC has found shipments of tablets and 2-in-1s totaled 770,752 units in Australia in the first quarter of 2015; this represents a 40% on-quarter decline. Whilst a seasonal slump in...

Tablet brands are developing models for business, gaming and education applications as a means to cushion off the impact of slacking demand caused by the rising popularity of large-size...

Sales of tablets in the Taiwan markets are expected to decline 14% on year to 1.2 million units in 2015 due to dwindling demand and impact from the rising popularity of large-size...

Asustek Computer has said that it shipped over 1.5 million smartphones in May, allowing its handset business to start generating profits in the month.

Panel pricing is showing declines and is expected to continue trending down throughout mid-June, with most applications declining US$0.50-1, according to DisplaySearch. In the monitor...

Good Way Technology, a global leading USB peripherals and docking solution provider, today announces the DU21050 Windows tablet docking station at COMPUTEX Taipei, the Asia's largest...

Qualcomm has followed in the footsteps of Intel, teaming up with China-based IC design houses to promote its entry-level and cost-effective platforms in the China market.

The rapid growth of mobile applications market has been changing customers' consumption patterns. EVEN SYSTEMS, a leading manufacturer of POS products, has launched a brand new series...

Worldwide shipments of tablets and 2-in-1 devices are forecast to reach 221.8 million units in 2015, a decline of 3.8% from 2014, according to the IDC Worldwide Quarterly Tablet Tracker...

Sony Mobile Communications has launched its latest flagship smartphone the Xperia Z3+ in London, the UK and has also hosted a launch conference in Taiwan.

SSD manufacturer Memoright will start shipping eMCP solutions for smartphones, tablets and other mobile devices in the third quarter of 2015, according to company president Alex Ku...

China-based white-box tablet vendors, in view of stagnant demand for tablets in general and falling demand for white-box models, have offered Windows/Android dual-OS models in an...

Tablet and 2-in-1 shipments in Central and Eastern Europe (CEE) declined by more than 20% in the first quarter of 2015 compared to the same quarter in 2014, according to the Europe,...

Despite the fact that first-tier vendors including Samsung Electronics, Asustek Computer, Lenovo and Toshiba have significantly reduced the number of new tablet products for the second...

According to figures published by IDC, the overall tablet market in Western Europe remained challenged in the first quarter of 2015, declining 10.5% on year with shipments totaling...
Related photos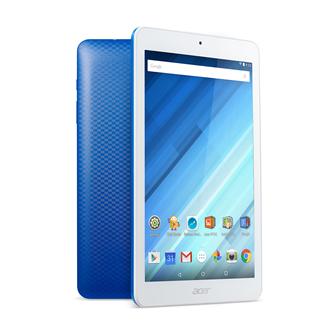 Acer Iconia One 8 tablet
Photo: Company, Friday 8 January 2016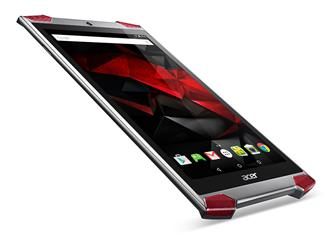 Acer Predator 8 GT-810 gaming tablet
Photo: Company, Monday 14 September 2015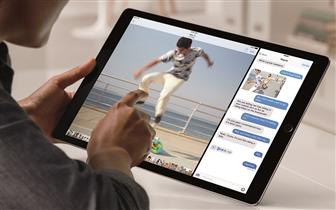 Apple iPad Pro tablet
Photo: Company, Monday 14 September 2015
Related news around the web