1774 news items tagged tablet
Acer's subsidiary Grandpad, which focuses on designing tablets for elderly users, has chosen Taiwan as the second market for its products.

Aiming to make significant inroads in the Taiwan market, Huawei has introduced an array of new products into the local market, including its Y7 smartphone, a new version P10 Plus,...

According to Digitimes Research statistics, global tablet shipments in the second quarter of 2017 totaled 33.39 million units, down 10.3% from the level of the previous quarter as...

Worldwide slate-type tablet demand is expected to continue weakening in the second half of 2017 and impact related shipments, according to sources from the upstream supply chain.

Asustek Computer has given some details about its new business reorganization plans and instead of laying off employees as rumored, the company will move some workers from existing...

The ongoing slump in shipments of standard PCs along with the drop-off in tablets are setting the stage for handset IC sales to finally surpass IC revenues in total personal computing...

Metal-alloy chassis maker Catcher Technology has seen revenue growth from the smartphone, tablet and notebook segments and will keep relying on the three product lines for future...

With consumers already accustomed with using smartphones and tablet PCs in their everyday lives, touch screens are now increasingly making their way into vehicles, too. Automotive...

Cannibalized by large-size smartphones, global tablet shipments in first-quarter 2017 dropped 16.7% on year to reach 37.12 million units.

The upstream supply chain's shipments for Apple's new 10.5-inch iPad Pro have been increasing recently and the device's monthly shipment volume is expected to grow to 600,000 units...

There will be 35.08 million tablets shipped globally during the second quarter of 2017, decreasing 5.7% on quarter and 13.7% on year, according to Digitimes Research.

In the Taiwan market, tablet sales in 2016 shrank 12% on year to about 700,000 units and are expected to further drop to 600,000-700,000 units in 2017, 70% of which will be 7- to...

Sales of Samsung's Galaxy S8, particularly the Galaxy S8 Plus, in the Taiwan market have been better than expected resulting in a short supply of the smartphones in the local channels,...

There were 8.51 million tablets shipped in Japan in 2016, decreasing 9.8% on year, and marking the first annual decrease, according to Japan-based MM Research Institute.

For the first time in almost five years, global quarterly tablet shipments will dip below 40 million units in the first quarter of 2017, according to Digitimes Research.

In the fourth quarter of 2016, global tablet shipments reached 52.25 million units, showing on-quarter growth of 14.3%.

Asustek Computer is adjusting its tablet operations by decreasing the number of models developed, focusing shipments on fewer overseas markets, and transferring a portion of its about...

There were 15.74 million tablets shipped globally in 2016, decreasing 6.6% on year. Apple was the largest vendor shipping 42.55 million iPads, according to Taiwan-based consulting...

A seasonal slowdown in end-market demand, as well as the continued strengthening of the US dollar impacting emerging market growth, will drag down MediaTek's revenues in the first...

As the mobile device market is no long seeing strong growth, Asustek Computer has been reorganizing its loss-making tablet business since the first half of 2016, while Gigabyte Technology...

Global tablet shipments in fourth-quarter 2016 are expected to see an annual decrease of 20%.

There will be 51.29 million tablets shipped globally in the fourth quarter of 2016, increasing 7.3% on quarter but decreasing 21.5% on year. Shipments will consist of 10.9 million...

According to IDC, tablet shipments in India inclusive of slate and detachables clocked 1.06 million in the third quarter of 2016, remaining stagnant over the same period last year...

China-based Huawei Technologies is expected to step up its cooperation with Taiwan-based ODMs to ramp up its share in the global smartphone, notebook and tablet markets, according...

Amazon's inexpensive tablets continue to enjoy strong demand in the fourth quarter and should boost related supply chain players' performances. Taiwan-based small-to-medium-size panel...
Related photos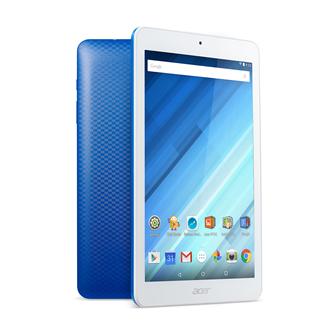 Acer Iconia One 8 tablet
Photo: Company, Friday 8 January 2016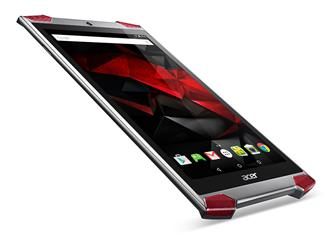 Acer Predator 8 GT-810 gaming tablet
Photo: Company, Monday 14 September 2015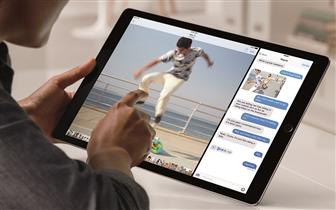 Apple iPad Pro tablet
Photo: Company, Monday 14 September 2015
Related news around the web