367 news items tagged NOR flash
Niche memory device supplier Winbond Electronics expects prices of SDRAM chips to rebound to reasonable levels in the second half of 2013 amid guardedly optimistic market conditions,...

Winbond Electronics reportedly has landed NOR flash orders for Microsoft's Xbox One gaming machines, while fellow company Macronix International has seen its NOR flash chips enter...

Non-DRAM specialists Macronix International and Winbond Electronics both saw their April revenues increase substantially thanks to a pick-up in customer orders and higher product...

The board of directors of Macronix International, a manufacturer of mask ROM and NOR flash memory, has approved plans to budget NT$2.62 billion (US$88.7 million) in capex for 2013...

The advantages of NOR flash for embedded applications are well known. It is fast, and it allows software to run and modify its contents highly reliably because it functions in a random...

New applications for serial NOR flash memory will support and propel the market over the next four years, said Winbond Electronics president Tung-Yi Chan at an April 26 investors...

Winbond Electronics reportedly has entered the supply chain for Samsung Electronics' Galaxy 4S with its specialty DRAM and NOR flash chips.

Winbond Electronics has announced that it is ramping up production of serial NOR flash chips using 58nm process technology. At its 12-inch wafer fab in Taichung, central Taiwan, Winbond...

Winbond Electronics and Macronix International have reported sequential growths in March revenues of 12.7% and 10.6%, respectively.

NOR flash memory supplier Spansion has announced that its existing partnership with China-based 12-inch IC foundry XMC now extends to 32nm.

Spansion recently announced a joint development with United Microelectronics (UMC) to integrate its proprietary embedded charge trap (eCT) flash memory technology with the foundry's...

After a decline in 2012, the NOR flash memory market is set to shrink again in 2013 and 2014 as more segments of the handset market eschew the device in favor of alternative NAND...

Winbond Electronics has made additional ground with its NOR flash memory. The company's serial flash products have been adopted for Microsoft's Surface Pro, according to iFixIt's...

Winbond Electronics is expected to return to profitability as early as the second quarter of 2013, thanks to a more favorable cost structure and product mix, according to market wa...

The NOR flash memory industry will be pushed into another wave of consolidation with the number of suppliers reduced to 2-3, according to Macronix International president Chih-Yuan...

Taiwan-based Winbond Electronics, a manufacturer of specialty DRAM and NOR flash memory, is set to return to the profitability in the first quarter of 2013, according to a report...

Winbond Electronics, which manufactures NOR flash and niche-market DRAM chips, has signed a NT$5 billion (US$171.7 million) three-year syndicated loan agreement with 10 local banks...

Winbond Electronics saw its October revenues increase almost 5% sequentially while fellow company Macronix International's revenues slipped 7.7% on month.

Revenues for the flash memory market are projected to decline to US$24.3 billion in 2012, down 4.7% from US$25.5 billion in 2011, according to IHS iSuppli. The NAND segment is 2012...

Spansion has announced production of a new low-density serial flash memory family to expand its product portfolio and address additional applications in the consumer segment and in...

NOR flash memory suppliers Macronix International and Winbond Electronics have reported mixed revenue results for August 2012.

Macronix International and Winbond Electronics have both grabbed NOR flash memory orders for the next iPhone, which will be announced in mid-September, according to sources within...

Integrated Silicon Solution (ISSI) on July 19 announced that it has entered into a definitive agreement with the major shareholders of Chingis Technology under which ISSI intends...

NOR flash memory sales growth may be tapering off in mobile handsets and smartphones, but lucrative embedded applications in the tablet, automotive and industrial markets are picking...

Winbond Electronics has reported flat sequential growth in June revenues, while fellow NOR flash company Macronix International saw its June sales slip 4.8% on month.
Related photos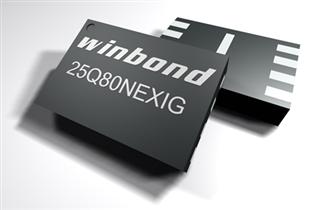 Winbond NOR flash for IoT
Photo: Company, Thursday 29 June 2017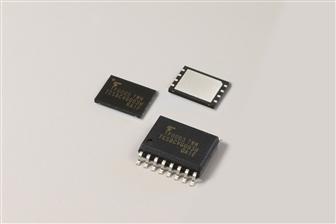 Toshiba Serial Interface NAND
Photo: Company, Friday 23 October 2015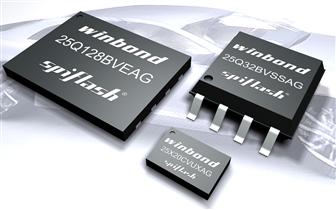 Winbond TS16949-certified, AEC-Q100-qualified serial flash memory
Photo: Company, Friday 2 March 2012
Related news around the web