69 news items tagged Seagate
Driven by the development of IoT (Internet of Things), cloud, big data and machine learning technologies and applications, aggregate global data volume is estimated to expand exponentially...

Seagate has announced revenues of US$2.63 billion for the third quarter of 2017, up from US$2.41 billion a quarter earlier, and some market watchers expect the company's fourth-quarter...

Toshiba announced recently its board of directors had approved a further investment by Toshiba Memory in production equipment for Fab 6 at its Yokkaichi operations in Mie (Japan).

Toshiba announced on September 28 the company had signed a deal to sell its memory-chip business - Toshiba Memory - to a group led by Bain Capital for about JPY2 trillion (US$18 bi...

Footage from enterprise-use surveillance systems could create business value via AI (artificial intelligence)-based or Big Data analysis, according to Rags Srinivasan, senior director...

Seagate Technology has focused 2016-2020 HDD R&D on shingled magnetic recording (SMR), two-dimensional MR (TDMR) and heat-assisted MR (HAMR), according to company senior vice...

Hard disk drive (HDD) players such as Seagate, have been pushing into the solid state drive (SSD) market via acquisitions or forming strategic alliances with SSD partners for the...

Seagate and SK Hynix will form a joint venture dedicated to developing SSDs for enterprise servers and data centers, according to industry sources.

QSAN Technology, Inc. will showcase over 1,000 high definition IP camera storage solution in Secutech Taipei 2016. QSAN has worked with Seagate to develop a proof-of-concept solution...

Seagate has launched 10TB helium hard drives targeting the enterprise sector. The hard disc drive (HDD) has already received orders from players such as Huawei and Alibaba.

To strengthen its presence in the Asia Pacific market, Seagate is planning to continue pushing PC HDD sales and launch products for cloud computing, consumer electronics, surveillance...

During a Digitimes interview, Global Sales and Operations senior vice president B.S. Teh for Seagate Technology indicated that it is not simple for SSDs (solid-state drives) to replace...

Following Western Digital's releases of shingled magnetic recording (SMR)-based helium-filled 10TB hard disc drive (HDD) and perpendicular magnetic recording (PMR)-based 10TB HDD,...

Hard disk drive (HDD) makers Western Digital and Seagate have announced their financial results for the third quarter and both makers are seeing their PC business revenue contributions...

Storage device supplier Seagate Technology has said that revenues for the fourth quarter of fiscal 2015, which ended July 3, will total US$2.9 billion, lower than its previous forecast...

Western Digital and Seagate have both released new mobile hard disk drive (HDD) products recently as demand has been rising rapidly. Western Digital has launched mobile HDDs with...

UNIFOSA CORP. announces partnership with Seagate to showcase complete line of 12Gb SAS storage solutions for applications including data center applications, video edition, Windows...

With Computex 2015 kicking off on Tuesday, June 2, Thecus set out to showcase its latest storage solutions to the international audience in attendance. Thecus has unveiled several...

At Computex, ASUSTOR will be exhibiting enterprise-class NAS models that businesses can use to create stable, secure and high capacity cloud storage. ASUSTOR will be utilizing Seagate's...

At Computex Taipei 2015, QNAP Systems, Inc. unveiled a series of cutting-edge new products and features, including the world's first Thunderbolt NAS, comprehensive solutions for virtual...

Seagate has appointed Huang Yuching as its new general manager for Taiwan operations and has assigned him to handle tasks such as sales and marketing.

Taiwanese brand Optical shops, one of the major professional optometry service providers in Taiwan, has recently deployed EverFocus eZ.IP solution, including enterprise-level CMS...

Dahua Technology, a world-leading manufacturer and supplier of video surveillance products headquartered in Hangzhou, China introduces a new 1080p HDCVI solution with more affordable...

At Secutech Taipei 2015, QNAP Security will unveil a new era of comprehensive video surveillance solutions catering to enterprise and SMB users. From 4K-ready HDMI local display,...

Seagate has announced revenues of US$3.3 billion for the first quarter of 2015 (or the third quarter of fiscal 2015) with gross margins at 28.7%, net profits reaching US$291 million...
Related photos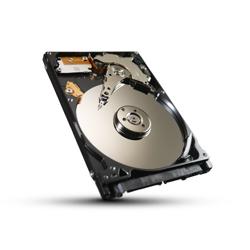 Seagate Momentus XT
Photo: Company, Thursday 1 December 2011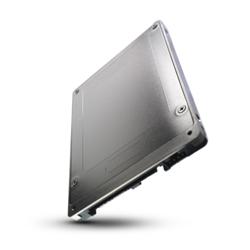 Seagate Pulsar XT.2 SSD
Photo: Company, Tuesday 9 August 2011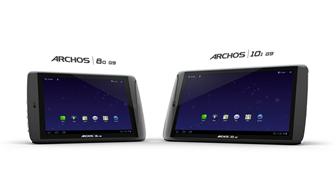 Archos G9-series tablets featuring Seagate HDD
Photo: Company, Tuesday 28 June 2011
Related news around the web