584 news items tagged Computex
APLEX Technology Inc., a global industrial computer solution provider, is exhibiting at Computex 2016, Asia's biggest computer and technology exhibition, from May 31 to June 4, 2016...

During this year's Computex (May 31 to June 4) GIGABYTE will unveil its refreshed line-up of Server, Workstation and IoT devices. With 30 years of experience, GIGABYTE power all computing...

Asustek Computer has unveiled its latest ZenFone 3 smartphones, Transformer 3 series 2-in-1s and home service robot Zenbo at its pre-Computex 2016 press conference.

Nvidia CEO Jen-Hsun Huang, at the company's pre-Computex 2016 press conference on May 30, talked about its latest Pascal-based GPUs, which have been broadly adopted in applications...

To provide consumers with a better shopping experience, also to enhance work efficiency and convenience across a variety of different operating environments, EVEN SYSTEMS will demonstrate...

One of the most exciting things about graphics chip design house NVIDIA is that the company has vision; it is always taking us one step closer to the future. While best known for...

Quanta Computer and Wiwynn will exhibit 19-inch rack servers compatible with OCP (Open Compute Project) standards, as well as other server models based on Intel's Rack Scale Architecture...

The Universal Stylus Initiative (USI) announced today the industry's first demonstration of multiple USI styluses, interfacing with a...

QSAN Technology, Inc. today announced the product launch of its brand new XCubeSAN XS5200 series and XCubeDAS XD5300 series at upcoming Computex 2016 (booth J1223, Nangang exhibition...

Winmate, Inc. will showcase its latest industrial solutions for the Internet of Things (IoT) and Industry 4.0 at Computex 2016 which takes place May 31st - June 1st in Taipei, Taiwan...

Display solution provider BenQ has been developing smart solutions for years and will showcase its new store management system solutions for retail stores, factories, physical fitness...

Clientron Corp., a global leading provider of Thin Client, POS and embedded systems, will introduce its latest products with innovative design at Computex 2016, held in Taipei, Taiwan...

Nvidia is ready to announce its Maxwell-based Pascal graphics cards at Computex 2016 from May 31-June 4, with graphics card players including Asustek Computer, Gigabyte Technology...

Sweden-based eye-tracking technology developer Tobii Tech has signed a MOU with Micro-Star International (MSI) to integrate the technology into MSI's gaming notebook products at Computex...

Good Way Technology, a global leading USB peripherals and docking solution provider, today announces the USB-C Triple Display Docking station at COMPUTEX Taipei 2015.

UNIFOSA CORP. announces partnership with Seagate to showcase complete line of 12Gb SAS storage solutions for applications including data center applications, video edition, Windows...

Smart Wearable and 3D Business Appliance have been the most special cross-boundary appliance in ICT field for the recent years. With the integration of ICT technology, the wearable...

Several China-based mobile device brand vendors and manufacturers have participated at Computex 2015 to exhibit their latest products. Seeing demand for smartphones and tablets from...

At Computex 2015, during a keynote addressed at the Taipei International Convention Center, Nick Parker, corporate vice president OEM Division, Microsoft, discussed how Windows 10...

Startup company Endless, an operating system developer, has participated at Computex 2015 showcasing its first product, the Endless PC, priced from US$169-229, targeting mainly developing...

Competition in the graphics card market has grown fierce as demand for graphics cards from the gaming market continues to grow. To stay competitive in the market, Gigabyte Technology...

Good Way Technology, a global leading USB peripherals and docking solution provider, today announces the DU21050 Windows tablet docking station at COMPUTEX Taipei, the Asia's largest...

Union Genius is proud to present its own brand KEYDEX and the KEYDEX NFC Smart Ring. Unlike the conventional designs, KEYDEX NFC Rings adopted fine ceramic material that minimizes...

GIGABYTE has launched new P-series laptops with full array of features and class-leading performance. Thanks to the 5th generation Intel Core i7 processors in 14nm Broadwell architecture,...

Digital signage solution developer, CAYIN Technology, today announced its participation in COMPUTEX TAIPEI 2015, the largest ICT exhibition in Asia, taking place in TWTC Nangang Exhibition...
Related photos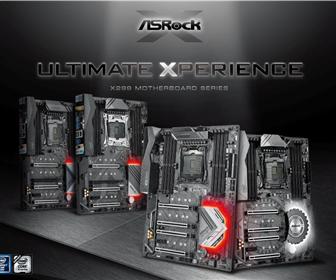 ASRock X299 series
Photo: Company, Wednesday 21 June 2017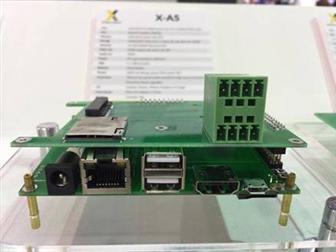 Act Power Project X
Photo: Company, Wednesday 21 June 2017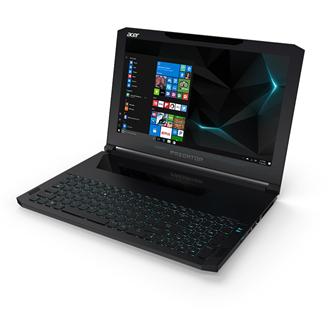 Acer Predator Triton 700 gaming notebook
Photo: Company, Monday 5 June 2017
Related news around the web