43 news items tagged workstation
Dell has launched several enterprise notebooks, workstations and desktops in Taiwan including the top-end Latitude 9510 notebook, which puts a 15-inch display into a 14-inch notebook...

Intel currently still holds an 80% share in the global PC market, but the growth of the CPU giant's PC platform business has weakened, thanks to prolonged shortages of its processors...

Hewlett-Packard (HP) is looking to expand its share in Taiwan's notebook market in 2020 to a double-digit percentage, according to Wendy Wang, chairman of HP Taiwan.

On the heels of strong growth during the third quarter of 2019 and changing dynamics in the market for personal computing devices (PCDs), IDC has raised its outlook for the remainder...

Apple has unveiled a new MacBook Pro featuring a 16-inch Retina Display, the latest 8-core processors, up to 64GB of memory, next-generation graphics with up to 8GB of VRAM and a...

Shipments of personal computing devices (PCDs), inclusive of traditional PCs and tablets, are expected to decline at a CAGR of 2.4% over 2019-2023, according to IDC. However, 2-in-1...

Asustek Computer will showcase results of its development of products for CAD and enterprise users as well as AIoT applications at IFA 2019 in Berlin from September 6-11.

Intel has recently cooperated with its PC brand partners including Micro-Star International (MSI), Asustek Computer, Acer, Lenovo, Hewlett-Packard (HP) and Dell to jointly release...

Apple has introduced the new Mac Pro, a completely redesigned workstation and Apple Pro Display XDR monitor. Designed for performance, expansion and configurability, the all-new Mac...

Toshiba Memory America, the US-based subsidiary of Toshiba Memory, has announced the XG6-P solid state drive (SSD) series that offers up to 2,048GB of capacity.

Asustek Computer is exhibiting its latest personal, business and gaming hardware at the Asus and Republic of Gamers (ROG) booths at Computex 2019.

As demand for consumer PCs continues dropping, first-tier brand vendors have been expanding in non-consumer areas to maintain growth, with Taiwan-based Acer, Asustek Computer and...

Acer is eyeing business opportunities from big enterprises by using its non-traditional PC products such as monitors, artificial intelligence (AI) solutions and digital signage to...

Nvidia has announced its first Turing architecture-based GPUs including Quadro RTX 8000, Quadro RTX 6000 and Quadro RTX 5000.

AMD has announced the availability of its new desktop processor: the second-generation AMD Ryzen Threadripper 2990WX with 32 cores and 64 threads. AMD's second-generation Ryzen Threadripper...

Mobile workstations are becoming a new business opportunity in the worldwide enterprise sector with Hewlett-Packard (HP) and Acer both having recently released corresponding produc...

Acer has announced a mobile workstation, the TravelMate P8 in Taiwan and expects the product to help raise its revenue proportion from Taiwan's enterprise sector to 50% in 2018, according...

Hewlett-Packard (HP) Taiwan has launched its latest enterprise PCs and workstations in Taiwan as well as a virtual reality (VR) backpack, a wearable workstation system supporting...

Worldwide shipments of traditional PCs (desktop, notebook, and workstation) totaled 70.6 million units in the fourth quarter of 2017, recording slightly positive (0.7%) on-year growth,...

Dell has announced its new-generation Precision series workstations in Taiwan targeting specifically for professional business segments such as multimedia creation and industrial...

The overall India traditional PC shipments for the third quarter of 2017 stood at 3.03 million units, with a strong growth of 72.3% on quarter and 20.5% over the same period last...

Intel and Micron Technology have announced the completion of an expansion to Building 60 (B60) at the IM Flash facilities in Lehi, Utah. The expanded fab will produce 3D XPoint memory...

At the 2016 National Association of Broadcasters (NAB) show, AMD announced the new AMD FirePro W9100 32GB, a workstation graphics card with 32GB memory support for large asset workflows...

According to the IDC Worldwide Quarterly Workstation Tracker, certified mobile workstations continued to show stronger growth in the second quarter of 2015, while the desktop workstation...

ASRock is set to exhibit its latest server and workstation products at the CeBIT 2014 hosted from March 10-14 in Hannover, Germany, hoping to attract clients worldwide especially...
Related photos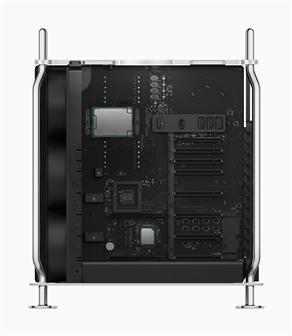 Apple Mac Pro workstation
Photo: Company, Thursday 6 June 2019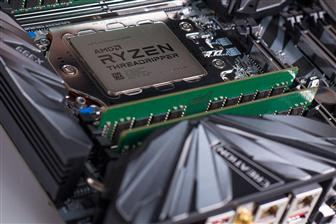 AMD second-generation Ryzen Threadripper processor
Photo: Company, Wednesday 15 August 2018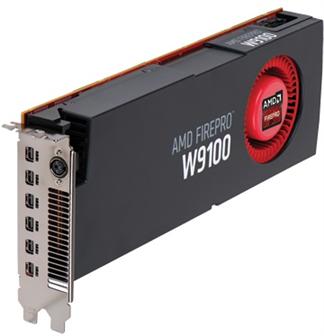 AMD FirePro W9100 graphics card with 32GB memory
Photo: Company, Monday 18 April 2016