488 news items tagged Windows
Microsoft has announced that Windows 10 is available, starting July 29, as a free upgrade or with new PCs and tablets. Windows 10 includes innovations such as Cortana, an Xbox app...

Microsoft, having closed Nokia's factories and dismissed Nokia R&D staffs, is unlikely to invest much in own-brand Windows 10 smartphones and instead may partner with vendors...

Many Taiwan-based ODMs hold the opinion that Windows 10 will not be able to boost large-scale PC replacements and upgrades because a large proportion of consumers mainly use PCs for...

Observing the Intel mobile platform's development in the non-Android tablet market, Digitimes Research expects Windows tablets to replace Android tablets and become Intel's new focus...

Windows 10 is expected to release at the end of July, but mobile device players have held different view about the operating system's benefit to the notebook, smartphone and tablet...

Despite the busy season in the notebook segment approaching coupled with the upcoming release of Windows 10, notebook panel makers are currently not seeing demand increase despite...

During a survey of southern China's white-box tablet supply chain recently, Digitimes Research found that Intel will not be able to supply its Cherry Trail-based solutions to white-box...

Microsoft has been talking to notebook brand vendors about the licensing of Windows 10 recently and is planning to charge extra fees for notebook models with high-end hardware such...

At Computex 2015, during a keynote addressed at the Taipei International Convention Center, Nick Parker, corporate vice president OEM Division, Microsoft, discussed how Windows 10...

Good Way Technology, a global leading USB peripherals and docking solution provider, today announces the DU21050 Windows tablet docking station at COMPUTEX Taipei, the Asia's largest...

USB 3.1 is expected to become widely adopted after 2015 with advantages in transmission speed at 10Gbit/s and reversible Type-C connector, which supports charging at double speed...

In addition to its cooperation with Elitegroup Computer Systems (ECS) to launch an 11.6-inch inexpensive notebook priced at US$179 for the education market, Microsoft is planning...

Integrated Digital Technologies (IDTI), a Hsinchu Science Park-based company engaged in the development of In-cell touch technology since 2003, has been verified as meeting Windows...

With Windows 10 set to be launched later this summer, Microsoft will enjoy a lot of attention at this year's Computex, as visitors look to get a better glimpse into how the operating...

IC demand for PCs is unlikely to pick up until the second half of 2015, when new Intel processors and Windows 10 will be available, according to sources at Taiwan-based IC design...

Microsoft launched its latest Windows licensing fee subsidy program for Windows 8.1 in March which expanded the coverage of notebook models, adjusted subsidies, canceled the previous...

Shipments for white-box tablets using Intel solutions enjoyed significant growth on quarter in the fourth quarter of 2014 and are expected to see flat performance or drop slightly...

With Intel having recently lowered its revenue forecast for the first quarter, sources from the upstream supply chain have pointed out that channel demand remains weak and order visibility...

At the Windows Hardware Engineering Community (WinHEC) summit, Terry Myerson, executive vice president of Windows, Microsoft, announced that Windows 10 will launch in 190 countries...

Acer has unveiled the Liquid M220 smartphone, its first Liquid smartphone to run on the Windows Phone 8.1 operating system, featuring a 4-inch 233ppi display.

Suppliers in the notebook component supply chain in Taiwan plan to raise shipment ratios of high-end components and parts in order to boost their profitability in 2015, according...

Microsoft has announced Windows 10 will be available as a free upgrade to Windows 7 and 8 for the first year, but sources from the notebook supply chain believe the strategy is unlikely...

Microsoft on January 21, 2015 announced Windows 10, but Digitimes Research believes the operating system, though falling in line with the software giant's Mobile First, Cloud First...

Microsoft has unveiled Windows 10. A free upgrade for Windows 10 will be made available to customers running Windows 7, Windows 8.1 and Windows Phone 8.1, who upgrade in the first...

Global tablet shipments are estimated to drop 11.8% on year to reach 244 million units in 2015 as demand for high-end and entry-level tablets has both become saturated, while large-size...
Related photos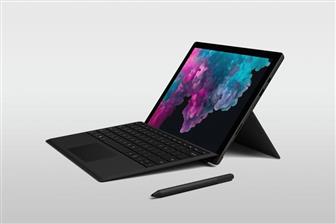 Microsoft Surface Pro 6 2-in-1 device
Photo: Company, Tuesday 9 October 2018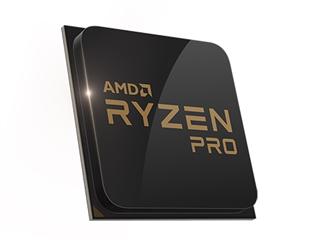 AMD Ryzen PRO desktop processors
Photo: Company, Tuesday 4 July 2017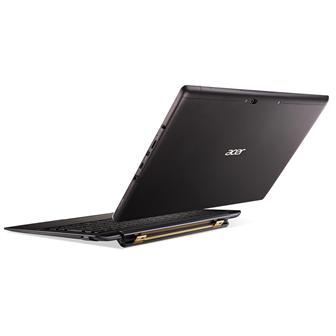 Acer Aspire Switch 12 S 2-in-1 device
Photo: Company, Monday 11 January 2016
Related news around the web