499 news items tagged Windows
With Intel planning to have its next-generation processors support only Windows 10, industrial PC (IPC) players are concerned that the move will dramatically increase their costs...

Hewlett-Packard (HP) and Dell have seen their clients from the enterprise sector aggressively pulling in orders recently, but orders from the consumer sector remain weak, according...

Despite seeing growth in third-quarter worldwide PC shipments, the PC supply chain is still conservative about demand from the fourth quarter to the first half of 2016 as most PC...

Windows 10 is poised to become the most widely installed version of Windows ever, following on the path of Windows XP and Windows 7 before it, according to Gartner. Gartner predicts...

Notebook brand vendors have recently started turning aggressive in placing orders and are expected to see strong shipment performances in October and further growth in November as...

Microsoft is expected to unveil Windows 10 Mobile-based mobile devices, including Lumia smartphones and Surface tablets, at a product event to be held in New York on October 6, according...

The global top-5 Wintel notebook brand vendors' combined shipments grew 17% on month in August, but compared to the same month a year ago, the volume was down 14%. Meanwhile the top-3...

Microsoft has unveiled its Universal Foldable Keyboard that can be used across iOS, Android and Windows platforms in Taiwan.

According to the latest market data findings from ABI Research, total system shipments for portable computing are predicted to reach 165 million units for full-year 2015, essentially...

Despite Intel having recently launched its latest 14nm Skylake-based processors and Microsoft offering free upgrades to Windows 10, motherboard players continued to see weak on-year...

As Microsoft will allow free upgrades of Windows 7 and Windows 8 to Windows 10, which has relatively low hardware requirements, PC replacement demand due to the launch of the new...

Microsoft has announced that Windows 10 is available, starting July 29, as a free upgrade or with new PCs and tablets. Windows 10 includes innovations such as Cortana, an Xbox app...

Microsoft, having closed Nokia's factories and dismissed Nokia R&D staffs, is unlikely to invest much in own-brand Windows 10 smartphones and instead may partner with vendors...

Many Taiwan-based ODMs hold the opinion that Windows 10 will not be able to boost large-scale PC replacements and upgrades because a large proportion of consumers mainly use PCs for...

Observing the Intel mobile platform's development in the non-Android tablet market, Digitimes Research expects Windows tablets to replace Android tablets and become Intel's new focus...

Windows 10 is expected to release at the end of July, but mobile device players have held different view about the operating system's benefit to the notebook, smartphone and tablet...

Despite the busy season in the notebook segment approaching coupled with the upcoming release of Windows 10, notebook panel makers are currently not seeing demand increase despite...

During a survey of southern China's white-box tablet supply chain recently, Digitimes Research found that Intel will not be able to supply its Cherry Trail-based solutions to white-box...

Microsoft has been talking to notebook brand vendors about the licensing of Windows 10 recently and is planning to charge extra fees for notebook models with high-end hardware such...

At Computex 2015, during a keynote addressed at the Taipei International Convention Center, Nick Parker, corporate vice president OEM Division, Microsoft, discussed how Windows 10...

Good Way Technology, a global leading USB peripherals and docking solution provider, today announces the DU21050 Windows tablet docking station at COMPUTEX Taipei, the Asia's largest...

USB 3.1 is expected to become widely adopted after 2015 with advantages in transmission speed at 10Gbit/s and reversible Type-C connector, which supports charging at double speed...

In addition to its cooperation with Elitegroup Computer Systems (ECS) to launch an 11.6-inch inexpensive notebook priced at US$179 for the education market, Microsoft is planning...

Integrated Digital Technologies (IDTI), a Hsinchu Science Park-based company engaged in the development of In-cell touch technology since 2003, has been verified as meeting Windows...

With Windows 10 set to be launched later this summer, Microsoft will enjoy a lot of attention at this year's Computex, as visitors look to get a better glimpse into how the operating...
Related photos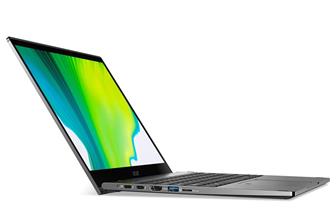 Acer Spin 5 convertible notebook
Photo: Company, Tuesday 14 January 2020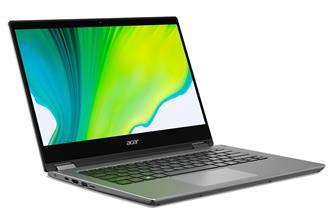 Acer Spin 3 convertible notebook
Photo: Company, Tuesday 14 January 2020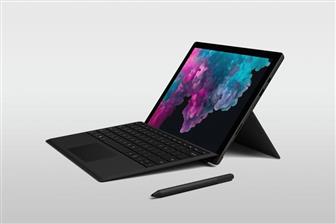 Microsoft Surface Pro 6 2-in-1 device
Photo: Company, Tuesday 9 October 2018
Related news around the web