21 news items tagged Vodafone
Qualcomm has introduced its new Snapdragon 865 and 765 seies SoC chips designed for 5G-capable Android smartphones slated for launch in 2020. TSMC and Samsung Foundry reportedly are...

Digitimes Research estimates the number of 5G users will reach 1.14 billion by 2025 to account for 13.4% of all mobile service subscribers.

Nvidia has announced that its Asia Pacific vice president of Sales and Marketing Francis Yu will retire and the company will appoint Vodafone Global Enterprise's ex-Asia Pacific vice...

Taiwan-based networking/communication device makers are expected to receive considerable orders for fixed-line and mobile Internet-access terminal devices arising from Vodafone's...

Far EasTone Telecommunications (FET), one of the three largest mobile telecom carriers in Taiwan, on May 2 announced a partnership with Vodafone Group, in a bid to gain business opportunities...

HTC has stated that Vodafone is now marketing the HTC EVO 3D smartphone in six major countries in Europe, and the leading channels in Europe are also selling the 3D-enabled smartphones...

HTC has unveiled its dual-core HTC Sensation smartphone in London. HTC has landed orders for the dual-core model from Vodafone and T-Mobile USA and will push sales of the HTC Sensation...

Chunghwa Telecom on January 24 announced the launch of BlackBerry Torch 9800, a 3G smartphone model featuring BlackBerry 6 operating system, for contract-bundled sales in the Taiwan...

As Vodafone has decided to forgo the planned launch of the LiMo-based 360 H2 and will not offer any LiMo handsets, the future development of LiMo has turned pessimistic and the best...

China-based telecom/networking equipment maker Huawei Technologies has become one of the two suppliers of LTE (Long Term Evolution) base station equipment for Vodafone Germany, its...

HTC (High Tech Computer) has started shipping CDMA-version of the Nexus One Google phones to Verizon Wireless, which will begin to market the smartphones this month or in April at...

Chunghwa Telecom (CHT) has expanded its cooperation with Vodafone to provide voice, text message and GPRS data roaming services for its subscribers across 32 networks in 26 countries,...

HTC's handset shipments and revenues will both grow sequentially in the fourth quarter of 2009 due to strong demand for its recently released Windows Mobile 6.5-based HTC HD2 smartphones,...

MediaTek and Vodafone have jointly announced that Vodafone has selected MediaTek chipsets for two new devices. The strategic partnership with MediaTek provides Vodafone with the opportunity...

The four major telecom service providers in Europe - Vodafone, T-Mobile, Orange and Telefonica/O2 - all plan to launch Android-powered handsets in the second half of 2009 instead...

Dell has announced a collaboration with China Mobile to bundle its Inspiron Mini 10 netbook with China Mobile's 3G service.

Taiwan-based smartphones makers are facing increasing competition from China-based ZTE and Huawei Technologies as the two leading China telecom equipment and handset makers have gradually...

Vodafone and HTC have jointly launched the HTC Magic smartphone, Vodafone's first Android-powered handset, which will be available in the spring.

High Tech Computer (HTC) is expected to launch its second Android-powered handset, codenamed Sapphire, in May, according to sources familiar with the company's latest roadmap. Earlier...

Foxconn International Holding (FIH) has won the rights to volume produce and sell Qualcomm's Gobi 3G modules, according to industry sources.

Vodafone has signed a cooperation agreement with Foxlink (Cheng Uei Precision Industry) for the purchase of a significant quantity of mid-range handsets, according to a Chinese-language...
Related photos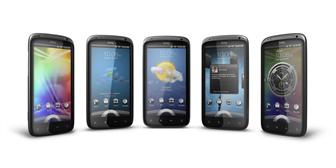 HTC Sensation
Photo: Company, Wednesday 13 April 2011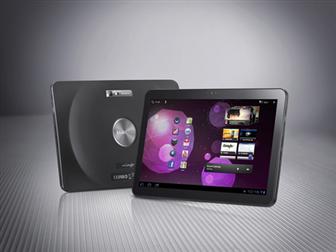 Samsung Galaxy Tab 10.1
Photo: Company, Thursday 17 February 2011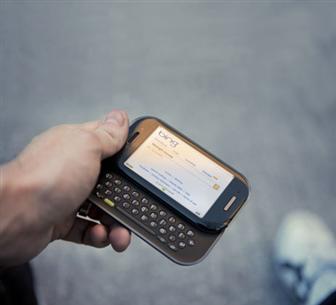 Microsoft Kin Two Windows phone
Photo: Company, Thursday 15 April 2010
Related news around the web