275 news items tagged USB
Etron Technology will begin to deliver samples of its switch controllers for USB Type-C connectors, the EJ179, by the end of October 2014 targeting smartphone and tablet applications...

Genesys Logic, Inc., a leading IC design company in mixed-signal, high-speed I/O technologies, today announced a reference design pairing its USB 3.0 card reader controller GL3221...

Taiwan-based USB peripheral maker Good Way Technology will soon be listed on Taiwan's over-the-counter (OTC) stock market and expects the company's notebook docking station business...

Innovative Logic and M31 Technology have jointly announced that Inno-Logic's USB 3.0 device controller IP along with M31's USB 3.0 PHY IP has won certification from USB-IF.

USB 3.0 provides 5Gbps of data throughput, which is 10x faster than USB 2.0, and USB 3.0 provides additional power for charging mobile devices. It has been rapidly adopted into all...

USB controller maker ASMedia will begin to sample USB 3.1 to SATA device controller chips in August 2014, according to company president Chewei Lin.

Good Way Technology, a global leading USB peripherals and Docking solution provider, has announced the DU3710 USB Power Delivery Docking station and Thunderbolt 2 Docking at Computex...

USB is a data interface that can also supply power. Previously it could only supply limited power, but the latest USB Power Delivery (UPD) specifications enable power delivery of...

Notebooks, tablets, and peripherals such as hard disk drives, cameras, and more recently displays have derived power over USB interfaces, enabling simple connections for power and...

Microchip Technology, a leading provider of microcontroller, mixed-signal, analog and Flash-IP solutions, today announced from Computex Taipei a new family of USB power delivery (UPD)...

Good Way Technology, a global leading USB peripherals and Docking solution provider, today announces the DU3710 USB Power Delivery Docking station and Thunderbolt 2 Docking at COMPUTEX...

According to a Gartner report on the HDD enclosure IC market, JMicron has been the top vendor since 2010. As the leading vendor of storage controllers, JMicron will launch various...

The USB 3.1 standard has significantly raised the transmission speed to 10Gbps, up from the 5Gbps for USB 3.0, but the technology will still struggle to replace HDMI and Thunderbolt...

Silicon Motion and Phison Electronics reportedly have landed controller chip orders for eMMC modules and USB 3.0 flash drives, respectively, from SanDisk, according to industry sou...

IC design house Alcor Micro has recently stepped into the USB 3.0 controller chip market. Alcor Micro's latest USB 3.0 controller chip, the AU87100, has a read speed of up to 160MB/s...

ASMedia Technologies., a fabless semiconductor company that develops and markets high-speed IO solutions, demonstrated SuperSpeed USB 10 Gbps (USB 3.1) data transfer on its hardware...

Foxconn Electronics' (Hon Hai Precision Industry's) legal battles against Taiwan-based connector maker Lotes over the infringement of Foxconn's USB 3.0 patents are starting to favor...

Kingston Technology reportedly plans to expand its purchases of USB3.0 flash drive components, which is expected to boost the penetration rate for drives with USB 3.0, according to...

Demand for USB 3.0 flash drives has been a disappointment thus far in 2013 with the penetration rate reaching only 10%. Industry observers anticipate the penetration rate will climb...

Silicon Motion Technology has announced that it has begun sampling its new, single-channel controller solution for USB 3.0 flash drives, the SM3267. By integrating an embedded crystal...

The market penetration rate for USB 3.0 flash drives may reach only 10% in 2013 before approaching 20-25% in 2014, according to DRAMeXchange.

Razer has announced its latest audio product, the Razer Kraken 7.1 Surround Sound USB gaming headset.

USB 3.0 controller IC vendor Innostor Technology plans to begin volume production of its new single-channel USB 3.0 controller chip, the IS917, in September, according to the compa...

The USB 3.0 Promoter Group has announced the completion of the USB 3.1 specification which adds enhancements to enable SuperSpeed USB to operate at up to 10Gbps.

Intel's 8-series chipsets, designed for Haswell-based processors, are seeing defects in their USB 3.0 feature, and although Intel has distributed fixed chipsets to motherboard and...
Related photos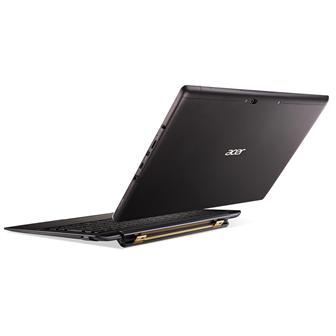 Acer Aspire Switch 12 S 2-in-1 device
Photo: Company, Monday 11 January 2016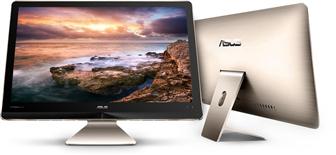 Asustek Zen AiO S all-in-one PC
Photo: Company, Monday 14 September 2015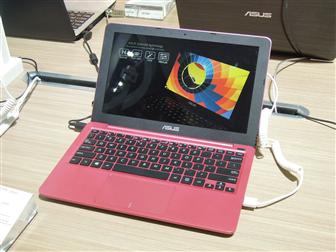 Asustek EeeBook E202 notebook
Photo: Joseph Tsai, Friday 12 June 2015
Related news around the web