275 news items tagged USB
Memory backend specialist Orient Semiconductor Electronics (OSE) has obtained new orders for USB PD (power delivery) chips from Weltrend Semiconductor, according to industry source...

Taiwan-based IC design house Weltrend Semiconductor has announced a plan to trim its paid-in capital by 20% or NT$445 million (US$15.225 million) from its current level of NT$2.226...

As new-generation CPU platforms set for launch by Intel and AMD in late March or early second quarter of 2018 all require faster data transmission and better charging performance,...

With the growing demand for high-speed data transmission interface solutions including PCIe, Type C, DP, and SerDes fueled by rampant AI, cloud service, big data and IoT applications,...

As USB Type-C has become mainstream interface standard for new notebook and desktop models in 2018 while also enjoying increasing application to high-end smartphones, Taiwan analog...

With USB Type-C interface increasingly applied to smartphones, PCs and notebooks, the global Type-C chip market is very likely to double in 2018, and chip suppliers able to offer...

USB Implementers Forum (USB-IF), the support organization for the advancement and adoption of USB technology, has announced the USB Developer Days in Taipei, Taiwan, October 24-25...

China-based Shenzhen Deren Electronics has cooperated with Intel to develop USB 3.1 front-panel internal connectors and cables for USB 3.1 Gen2, with the standard expected to become...

Faraday Technology, a Taiwan-based ASIC design service and IP provider, has announced the availability of its USB 3.1 PHY on UMC 28HPC process, as well as the silicon-verified USB...

With high speed transmissions becoming an important spec for electronics devices, Taiwan-based IC design houses including ASMedia, Parade Technologies, Weltrend, On-Bright, Etron...

Qualcomm has introduced its Snapdragon 450-series mobile chips, a new entry to the Snapdragon 400 mobile platform tier designed for mid-range smartphones and tablets. The Snapdragon...

USB Implementers Forum (USB-IF) is a standards organization promoting the advancement and adoption of Universal Serial Bus technology for the last two decades. There are currently...

With Intel planning to integrate Wi-Fi and USB 3.1 functions into its 300-series chipsets in 2018, Realtek Semiconductor, ASMedia and Broadcom are expected to see their orders for...

VIA Technologies subsidiary VIA Labs is planning to showcase its peripheral products including USB Type-C solutions for handsets, USB 3.1 Gen2 Host chips for notebooks and products...

Etron Technology has been engaged in the development of new product lines since 2014, eyeing opportunities in emerging market segments such as AR, VR and UAVs, according to Nicky...

Intel reportedly is planning to add USB 3.1 and Wi-Fi functions into its motherboard chipsets and the new design may be implemented in its upcoming 300-series scheduled to be released...

Market watchers expect Apple's decision to fully adopt USB Type-C connectors for its new MacBook Pros to accelerate other notebook vendors' adoption of USB Type-C technology in their...

Taiwan-based connector maker Cvilux Group had participated in Electronica hosted from November 8-11 in Munich, Germany and via the participation, the company hopes to maintain its...

Etron Technology is expected to see its shipments of USB Type-C controller solutions increase significantly in the second half 2016, bringing total shipments of related chips to over...

While the USB Type-C interface is seeing growing popularity among smartphones and tablets, notebook and all-in-one (AIO) PC vendors are less aggressive about adopting the technology...

USB controller designer Alcor Micro has announced plans to buy back a portion of its common shares from the Taiwan stock market. The move is aimed at protecting corporate value and...

The USB Type-C specification was published by USB Implementers Forum (USB-IF) in August 2014, and less than 18 months later, sleek new products have arrived on the market including...

ASMedia Technology, a subsidiary of Asustek Computer, hosted an investors conference on June 7, during which company president Chewei Lin pointed out that growing demand for gaming...

NAND flash controller and solution provider Phison Electronics has signed a memorandum of understanding (MoU) with the Electronic Industries Association of India (ELCINA) for joint...

Wanshih Electronic exhibits at 2016 Computex from May 31 to June 4. We "Connecting Everything" and will show you USB 3.1 Type C Gen2 with PD, AWG46 mini coaxial cable assembly...
Related photos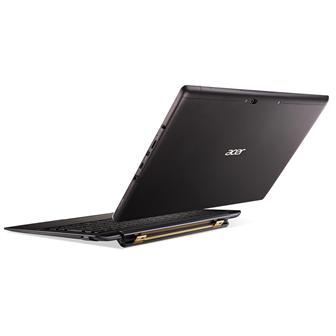 Acer Aspire Switch 12 S 2-in-1 device
Photo: Company, Monday 11 January 2016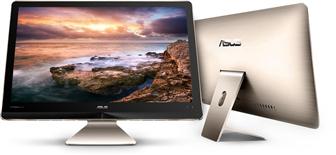 Asustek Zen AiO S all-in-one PC
Photo: Company, Monday 14 September 2015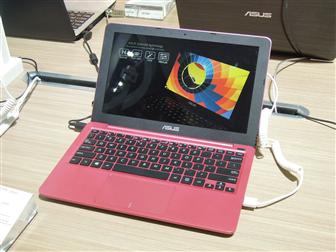 Asustek EeeBook E202 notebook
Photo: Joseph Tsai, Friday 12 June 2015
Related news around the web