239 news items tagged ultrabook
As the proportion of touchscreen controlled notebooks is expected to quickly rise to 10-20% of total notebook shipments in the second half of 2012, while notebook ODMs have been aggressively...

Asustek Computer has unveiled its latest ultrabook innovation with the announcement of Asus Taichi – a tablet PC and ultrabook hybrid with a top cover that is itself a double-sided...

While AMD announced the latest E-series accelerated processing units (APU) for its ultrathin notebook design to compete against Intel's ultrabook plans, John Taylor, director of Global...

To accelerate the penetration of its second-generation ultrabook, Intel has come up with a plan to promote the machines in emerging markets.

Accommodating the introduction of Intel's Ivy Bridge processors and Microsoft's Windows 8, numerous industry leading notebook brands are currently showcasing ultrabooks at Computex...

SanDisk's mSATA SSD devices have been adopted by Fujitsu for its recently-announced ultrabooks, and Lenovo for the ThinkPad Edge-series notebooks, according to the flash memory ven...

AMD has announced the launch of its latest AMD E-series accelerated processing unit (APU) platform. Designed for essential notebook and desktop personal computers which meet basic...

Gigabyte Technology maintains a well-deserved reputation as a major motherboard maker and vendor but the company has also become a talented and successful notebook designer over the...

Leading up to Computex, Digitimes touched base with Intel's Gregory Bryant, VP of sales and marketing group and general manager of Intel Asia-Pacific Region, to find out more about...

Intel senior vice president Tom Kilroy officially introduced the next wave of ultrabook systems during a keynote address at Computex Taipei 2012. Making a bold statement around the...

Ultrabook products, strongly promoted by Intel, have been the center of attention since the second-half of 2011. However, due to obstacles in terms of retail pricing and market positioning,...

GIGABYTE is excited to showcase an incredible lineup of notebooks and slates at COMPUTEX 2012. GIGABYTE is presenting outstanding new models from their innovative Ultrabook and Gaming...

Honey Hope Honesty (3H) and Podak, which distribute Japan-made passive components including MLCCs, aluminum capacitors and inductors, will see their shipments rise significantly in...

As ultrabooks require built-in camera modules be reduced to 2.0-3.0mm which is lower than 4.0-5.0mm specified for regular notebooks, this prevents ASPs for webcams from falling in...

Asustek Computer will launch three models of its ZenBook Prime lineup, the UX21A, UX31A and UX32VD, in June, featuring full HD IPS panels from Chimei Innolux (CMI). Asustek aims to...

To lower production costs of ultrabooks, Intel has been aggressively trying to find replacement components and is currently pushing two new battery solutions - 16650 cylindrical battery...

The proportion of ultrabooks equipped with SSDs will drop from 86% in the first quarter of 2012 to 56% in the second as vendors attempt to cut component costs to keep down prices,...

After Intel stepped forward to lead the development of the new-generation notebooks, the light-weight, slim, and high-performance ultrabooks hit the market shelves in just a few months...

Taiwan notebook shipments decreased 5.7% sequentially but increased 2.5% on year to reach 42.06 million units in the first quarter of 2012.

Asustek Computer on May 10 unveiled UX32VD, its second-generation ultrabook equipped with Ivy Bridge Core i5-3317U processor, Nvidia GeForce GT620M graphics card and hybrid storage...

Hewlett-Packard (HP) has announced several ultrabooks including the Envy Spectre and EliteBook Folio 9470m, featuring Intel's latest Core i7 processors, as well as ultra-like notebook...

Taiwan-based notebook chassis and component makers Getac Technology and Bin Chuan Enterprise have announced their revenues for April with Getac saw drop and Bin Chuan achieved grow...

Apple is reportedly considering responding to the upcoming second-generation ultrabooks by launching a US$799 MacBook Air in the third quarter of 2012, according to sources from the...

Notebook ODMs, seeing that supply of metal chassis has been tight, are aggressively pushing chassis companies they are invested in to expand capacity, and are also adopting chassis...

Notebook brand vendors originally expected ultrabooks and Windows 8 to help start a new wave of PC replacement in the second half of 2012, but are reportedly facing great pressure...
Related photos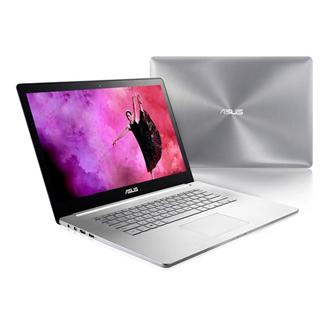 Asustek Zenbook NX500 ultrabook
Photo: Company, Wednesday 25 June 2014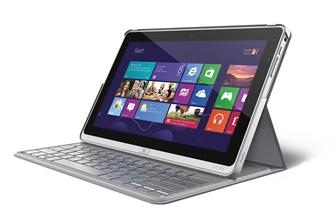 Acer Aspire P3 ultrabook
Photo: Company, Monday 15 July 2013

Acer Aspire S7 series ultrabooks
Photo: Company, Wednesday 14 November 2012
Related news around the web