238 news items tagged ultrabook
Asustek Computer has announced revenues of NT$36.02 billion (US$1.2 billion) for June, a new record high with growths of 26.83% on month and 27.46% on year, while the company's revenues...

Since 2011 Intel has been aggressively promoting ultrabooks with a new processor platform for rapid boot to log-on , in conjunction with smart connection, smart response, personal...

Intel is expected to provide design suggestions for upcoming third-generation Haswell-based ultrabooks that are aiming for release in the second quarter of 2013, with suggestions...

Although many notebook brand vendors have been aggressively investing resources into the development of notebook products that feature ultra-thin design (ultrabook) as well as support...

The sales performance for first-generation Ultrabook PCs equipped with SSDs (solid-state drives) has fallen short of expectations because of high sales prices due to high costs of...

IC design house Egalax_Empia Technology (EETI) is expected to see its shipments of touch controller ICs expand significantly in the second half of 2012, boosted by a surge in demand...

Intel is expected to include ambient-light sensors as standardized IC parts for third-generation, Haswell-based ultrabooks, which will benefit Taiwan-based IC design house Capella...

Fujitsu on July 3 unveiled UH572, its first ultrabook equipped with Core i5-3317U processor, 13.3-inch screen, hybrid storage device and weighing 1.6kg, for launch in the Taiwan market...

The supply of high resolution displays has been falling short of demand recently, since more and more notebook and tablet vendors have followed Apple to adopt high resolution panels...

Lite-On Technology has indicate order visibility of LED lighting is clear to September. Nevertheless, the introduction of the second generation of ultrabooks with Windows 8 in second-half...

In order to maintain thinness, and decrease retail prices for ultrabooks, fiberglass-reinforced plastics are expected to be adopted for cases in the second half of 2012, according...

Toshiba, the sixth-largest notebook vendor worldwide, will have its notebooks from Quanta Computer shifted from Quanta's Songjiang plants to plants in Chongqing starting July, according...

Developers of solid-state drives (SSD) and related components including Lite-On IT, LSI (formerly SandForce), Marvell, Phison Electronics and SanDisk are all gearing up to fulfill...

Though Intel has been actively promoting second-generation ultrabooks, it is still difficult for vendors to launch such models at prices below US$799 as targeted by Intel in third-quarter...

Seeing ultrabooks suffer from weak sales, notebook brand vendors have turned to push ultra-like notebooks, causing slim panel and metal chassis to both see shortages, according to...

Microsoft's announcement of Wintel-based Surface tablet PCs have blurred the boundary between tablets and ultrabooks as Microsoft's tablet PC adopts an Ivy Bridge processor that is...

Elitegroup Computer Systems (ECS) hosted a shareholder meeting on June 25, passing its finance report for 2011 with consolidated revenues reaching NT$72.7 billion (US$2.43 billion),...

Micro-Star International (MSI) is set to launch an 11.6-inch slide ultrabook, Ultrabook Slider S20, combining ultrabook and tablet PC functions together with a weight of about 1.3kg...

Intel plans to host what it call the Intel Ultrabook Ecosystem Symposium in two locations, one in Taiwan on July 31 and one in China on August 2, according to sources from notebook...

TPK has said its capacity is full for third-quarter 2012 and the firm expects sales to increase rapidly in August-September. Due to anticipation for Windows 8, downstream firms have...

Intel will hold a conference in July to discuss with Taiwan-based supply chain makers about how to minimize ultrabook production costs, according to the makers.

Synnex Technology International, a Taiwan-based channel distributor, has focused its 2012 operations on fast growing demand for smartphones, tablet PCs and ultrabooks, the company...

Acer, starting 2012, is executing a three-year plan in China to expand its channel bases from tier-1 and -2 cities to tier-3 to -5 cities and is set to open new stores at a rate of...

Lenovo on June 11, announced its second-generation ultrabooks in Taiwan, featuring Intel's Ivy Bridge processors with 13-inch IdeaPad U310 is priced at NT$28,900 (US$966) and IdeaPad...

As the proportion of touchscreen controlled notebooks is expected to quickly rise to 10-20% of total notebook shipments in the second half of 2012, while notebook ODMs have been aggressively...
Related photos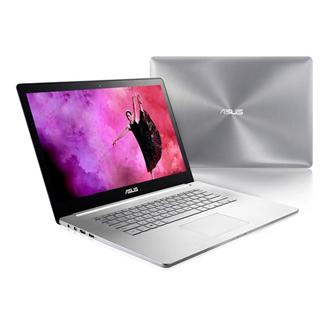 Asustek Zenbook NX500 ultrabook
Photo: Company, Wednesday 25 June 2014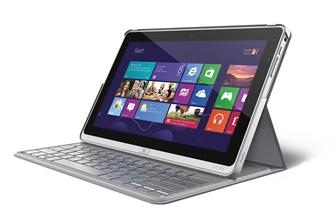 Acer Aspire P3 ultrabook
Photo: Company, Monday 15 July 2013

Acer Aspire S7 series ultrabooks
Photo: Company, Wednesday 14 November 2012
Related news around the web