124 news items tagged Texas Instruments
Microsoft has recently decided the downstream partners for its development of the Windows on Arm (WOA) platform with Taiwan-based vendors only invited to play minor roles in the project,...

Taiwan-based notebook vendors are conservative about adopting Nvidia's Tegra 3 processors and may consider platforms developed by Qualcomm or Texas Instruments (TI) in 2012, according...

Numerous semiconductor suppliers headquartered around the world maintain assembly and test operations in Thailand, and many of these facilities have been affected by recent flooding...

Amazon's recently-launched Kindle Fire tablet contains a dual-core 1GHz TI OMAP 4430 processor, which reportedly is being manufactured using 45nm process technology at United Microelectronics...

Semiconductor Manufacturing International Corporation (SMIC) has transferred nearly its entire stake in its packaging and testing joint venture to partner United Test and Assembly...

Taipei, Taiwan, August 4, 2011 – This year, approximately 65.2 million tablets will be shipped from manufacturers to major brand vendors. While Apple is expected to continue...

Although Texas Instruments and Renesas Electronics, the global suppliers HDD chips, have resumed operations at their Japan factories damaged by the earthquake on March 11, 2011, demand...

Texas Instruments (TI) has cut its orders to Taiwan Semiconductor Manufacturing Company (TSMC) and United Microelectronics Corporation (UMC), according to sources in the industry...

Microsoft has postponed its Integrated Development Program (IDP) for Windows 8 as the plan created significant dissatisfaction within the upstream supply chain. Microsoft is set to...

A number of international analog IC companies have been in talks with Taiwan Semiconductor Manufacturing Company (TSMC) for allocation of 12-inch wafer production capacity to put...

Japan's earthquake in March has significantly impacted the supply status of the hard drive industry and the effect is expected to persist in May with two of the top-5 makers - Western...

Taipei, Taiwan, April 26, 2011 - A number of smaller handset vendors are rushing to launch low-priced (sub US$150) Android handsets targeting users in emerging markets in 2011, with...

Eight-inch epitaxy wafers by Taiwan-based Sino-American Silicon Products (SAS) has been certified by Texas Instruments (TI), according to a Chinese-language Commercial Times...

The worldwide MEMS industry enjoyed a growth of 25% in 2010, according to a recent Yole Developpement report. Major players Texas Instruments (TI), Hewlett-Packard (HP), Robert Bosch...

Texas Instruments (TI) has announced that it is the first semiconductor company to receive certification from the USB Implementer's Forum (USB-IF) for its SuperSpeed USB (USB 3.0)...

InvenSense, which supplies MEMS gyroscopes for the Nintendo 3DS, is expected to increase its orders to backend partner Lingsen Precision Industries due to strong demand for the recently-launched...

After dedicating its own 12-inch wafer fab to the production of analog ICs, TI has taken over National Semiconductor (NS), with the aim of boosting its share in the global market...

Texas Instruments (TI) has signed a definitive agreement to purchase National Semiconductor in an all-cash transaction of about US$6.5 billion. Both companies will operate independently...

NOR chip vendor Spansion will increase the proportion of its outsourcing to Semiconductor Manufacturing International Corporation (SMIC) to avoid potential supply chain disruptions,...

The earthquake and subsequent tsunami have impacted the entire automotive industry supply chain in Japan, including the infotainment segment, according to IHS iSuppli. This will have...

Sony, Renesas Electronics and Texas Instruments (TI), among makers of components of optical disc drives (ODDs) in Japan, have suffered the most impact of the large earthquake hitting...

Recently several handset IC companies have announced integrated mobile processors – products that integrate baseband processor and application processor together with graphics...

Texas Instruments (TI) has said that its manufacturing site in Miho, Japan, about 40 miles northwest of Tokyo, suffered substantial damage during the recent earthquake.

Several years ago there was a widely accepted expectation that application mobile processors would be fully integrated with baseband processors on a single chip. However, today we...

Consumers of front projectors from the US storefronts and direct marketers (web and catalog) are increasingly choosing smaller, sub-500 lumen brightness, "New Era" projectors,...
Related photos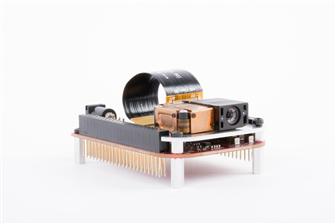 TI DLP LightCrafter Display
Photo: Company, Friday 15 September 2017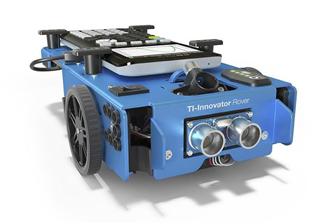 TI-Innovator Rover
Photo: Company, Friday 15 September 2017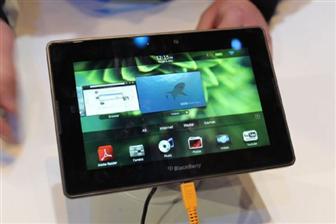 CES 2011: RIM PlayBook tablet PC
Photo: Yen-Shyang Hwang, Monday 10 January 2011
Related news around the web