381 news items tagged solar module
The Philippine Department of Energy (DOE) said recently it would accelerate the development of renewable energy projects, emphasizing the importance of producing energy locally to...

Yingli in the first half of 2013 rode the wave of solar growth in its home market in China to retain the dominant position in the global business for photovoltaic (PV) modules, according...

Marking the end of more than two years of sharp declines, pricing for solar photovoltaic (PV) modules achieved stability in the first quarter of 2013, paving the way for a rise in...

The solar market seemed promising for South Korea-based big enterprises such as Samsung, LG, and Hyundai. However, continuous loss has pushed these firms to modify the business str...

LDK Solar, a China-based solar firm reported its unaudited financial results for the first quarter ended March 31, 2013.

China-based mono-crystalline solar wafer firm Solargiga Energy Holdings recently announced a new business cooperation with Japan-based Sharp Corporation, in which the latter will...

Taiwan-based solar cell maker Neo Solar Power (NSP) has announced its merger with DelSolar, the solar subsidiary of Delta Electronics, was completed on May 31, 2013. NSP is the surviving...

China-based solar module maker Hanwha SolarOne saw first-quarter 2013 consolidated revenues show a 33.3% sequential growth to CNY1.1129 billion (US$181 million). First-quarter 2013...

China-based Yingli Green Energy Holding Company (Yingli Solar) has reported consolidated revenues for the first quarter of 2013 dropped.

Japan's solar installations surged by 270% (in GW) in the first quarter of 2013, positioning the country to surpass Germany to become the world's largest solar market in terms of...

China-based solar firm Suntech Power Holdings has announced that it has agreed on a new forbearance agreement with the majority of the holders of the firm's 3% convertible notes,...

The trade war in the solar market does not seem to be stopping. Following the anti-dumping and anti-subsidy tariff levied on China-based firms from the US, the EU is likely to follow...

After falling 15% in 2012, solar wafer production is forecast to grow 19% in 2013, passing 30GW and recovering to 2011 levels, according to Solarbuzz. However, industry utilization...

The top 20 solar module suppliers accounted for almost 70% of global solar shipments in first-quarter 2013, according to Solarbuzz.

China's JA Solar and Singapore-based Flextronics achieved the fastest growth among the top 10 producers of solar modules in 2012, as the two companies cashed in on the soaring demand...

Norway-based Renewable Energy Corporation (REC) has reported first quarter 2013 revenues of NOK1,278 million (US$217 million), down 24% compared to revenues in the fourth quarter...

Reflecting a major shift in the global solar market after four years of severe erosion, prices for solar modules in the key Europe market are rising due to number of factors, including...

China-based vertically integrated solar firm, LDK Solar, reported fourth-quarter net sales of US$135.9 million, a relatively low figure compared to US$291.5 million reported in the...

China-based makers' solar product shipments to Europe have been falling due to the ongoing trade dispute, but their shipments to the US, Japan and the domestic market have been rising...

Yingli Solar from China became the largest global supplier of solar modules in 2012 based on annual merchant shipments, while previous leader and besieged fellow China-based producer...

Executives from China-based solar firm Wuxi Suntech have visited Taiwan to hold talks with solar cell OEM firms. Wuxi Suntech hopes to continue cooperation with Taiwan-based solar...

China-based solar firm JA Solar has reported financial results for fourth-quarter and fiscal year 2012. JA Solar's fourth-quarter shipments reached 500MW, exceeding the 418MW shipped...

Suntech Power's epic plunge from solar module dominance to bankruptcy comes as the result of misplaced investments, a misguided pricing strategy, anti-dumping action in the US and...

China-based large-size solar firm Suntech Power Holdings announced that on March 18, 2013, a group of eight China-based banks filed a petition for insolvency and restructuring of...
Related photos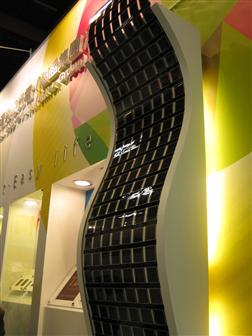 TDP flexible module
Photo: Jackie Chang, DIGITIMES, Wednesday 12 October 2011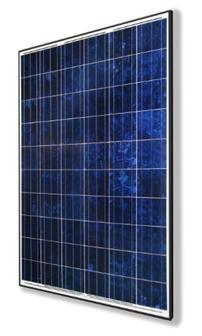 Suntech HiPerforma solar module
Photo: Suntech, Wednesday 13 July 2011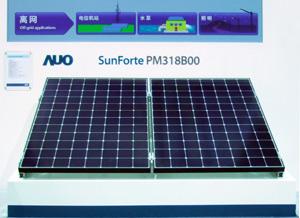 AUO SunForte PM318B00
Photo: Company, Wednesday 23 February 2011