22 news items tagged reference design
Intel and Microsoft have recently started establishing standards for dual-screen notebooks and are looking to extend the concept to cover foldable-screen notebooks, according to sources...

X-Fab Silicon Foundries, an analog/mixed-signal and specialty foundry, and crowd-sourcing IC platform partner Efabless, has announced the silicon availability of the Efabless RISC-V...

Micron Technology has announced that its monolithic 12Gb low-power double data rate 4X (LPDDR4X) DRAM has been validated for use in MediaTek's new Helio P90 smartphone platform reference...

Altek has introduced IPC603, an industrial surveillance camera reference design equipped with Qualcomm QCS603 SoC based on Qualcomm Vision Intelligence 300 Platform, for clients to...

Himax Technologies has announced it is teaming up with fellow IC design company MediaTek and Megvii, a China-based facial recognition start-up, to offer active stereo camera (ASC)...

Digital camera ODM and imaging solution developer Altek has disclosed it has become a design partner for Qualcomm by offering reference designs for two latest Qualcomm SoCs.

OmniVision Technologies and Spreadtrum Communications have jointly announced what they call the industry's first turnkey active stereo 3D camera reference design for smartphones....

AP Memory Technology has disclosed plans to raise its specialty DRAM (SRAM) prices. The memory design house also expressed optimism about demand for IoT applications that will offset...

Macronix International's NAND MCP memory solution has been adopted and incorporated by Qualcomm as a part of the reference design for a LTE Cat. M1/NB-1 chipset, the MDM9206 modem,...

In addition to improving its 14nm Core M processors' specifications, Intel has recently expanded its US$349-399 2-in-1 devices' reference design to cover 12.5-inch display products,...

Genesys Logic, Inc., a leading IC design company in mixed-signal, high-speed I/O technologies, today announced a reference design pairing its USB 3.0 card reader controller GL3221...

MediaTek is set to mass produce its 8-core handset solutions in November, and will disclose component partners for the chip reference design. Inductor makers including Chilisin Electronics,...

Power Integrations has introduced a reference design for a Qualcomm Quick Charge 2.0-enabled charger power supply. Launched earlier this year, the Quick Charge 2.0 protocol from Qualcomm...

OmniVision Technologies, a developer of advanced digital imaging solutions, has announced a new reference design that combines a wearable display and a camera module for the wearable...

Intel has introduced an education-focused tablet reference design, featuring an Intel Atom processor and the Android operating system. The Intel Education tablet is specifically for...

Altera Corporation expanded its FPGA-based solutions targeting smart energy systems by announcing a High-availability Seamless Redundancy (HSR) and Parallel Redundancy Protocol (PRP)...

Compal Communications has for the first time adopted a reference design platform offered by Broadcom to develop entry-level Android smartphones with the first wave of such models...

Microsoft reportedly is cooperating with chipset suppliers including Qualcomm on development of Windows Phone 8 reference design aiming to attract more smartphone makers in China...

Goodix Technology, an affiliate of MediaTek specializing in the design of touchscreen controller ICs, has its solutions incorporated in MediaTek's new smartphone reference design,...

Qualcomm has announced the addition of two new Snapdragon S4 mobile processors: the MSM8225Q and MSM8625Q. Both are members of the Snapdragon S4 Play processor tier, optimized specifically...

Clientron Corp., a world-leading supplier of thin client and embedded systems, in collaboration with Texas Instruments Incorporated (TI), debuts it first TI SoC (System-on-Chip) based...

US-based analog and mixed signal designer Intersil recently introduced the Pico-qHD, what it calls the world's lowest cost pico projector system and the industry's smallest production-ready...
Related photos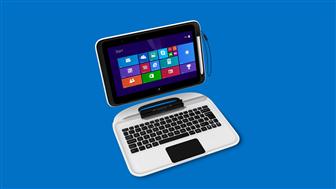 Panasonic 3E 2-in-1
Photo: Company, Thursday 10 July 2014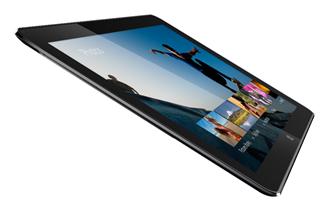 Intel 14nm fanless mobile PC reference design
Photo: Company, Friday 6 June 2014