630 news items tagged lighting
LED lighting vendors have turned conservative in placing OEM orders recently due to the impact of China's coronavirus outbreak, with overall demand for LED lighting in the first half...

Light guide plate (LGP) maker Global Lighting Technologies (GLT) expects its revenues and profit to hit new highs in 2020, powered by its expanded capacity and clear order visibility,...

LED lighting solution provider StrongLED Lighting System saw January-September 2019 consolidated revenues of NT$939.3 million (US$30.8 million) drop 31.23% on year; gross margin of...

Light guide plate (LGP) maker Global Lighting Technologies (GLT) has returned to the glowing keyboard supply chain of MacBook Pro and is set to add two production lines at its plant...

Light guide plate maker Global Lighting Technologies (GLT) plans to build additional production lines at its plant in Tongluo, central Taiwan to cope with rising demand from the scissor-switch...

The high speed, low latency and wide connectivity traits of 5G transmission technologies are expected to spur diverse applications of related terminal devices to people's daily life,...

Apple's new 13.3-inch MacBook Pro series slated for launch in the first half of 2020 will also feature a scissor-switch keyboard, a design found in its recently-introduced 16-inch...

LED packaging service provider Unity Opto Technology has disclosed it in the third quarter of 2019 received orders from North America for LED lighting for use in Home Depot, Walmart...

Light guide plate (LGP) provider Global Lighting Technology has reported net profits of NT$49.92 million (US$1.594 million) for the second quarter of 2019, up 108% from the previous...

OLED material and organic PV material maker Luminescence Technology (Lumtec) has stepped into developing and producing OLED lighting panels and will expand monthly production capacity...

Light guide plate (LGP) provider Global Lighting Technology saw its profit improve in the first quarter of 2019, with its business prospects to become even better in the second quarter...

As the US has hiked punitive tariffs on China-made products from 10% originally to 25%, retail prices in the US market for China-made LED lighting products are estimated to rise 5-8%,...

LED packaging service provider Edison Opto has entered the supply chains of US-based carmakers by providing LED automotive lighting modules, while LED automotive lighting module maker...

PMOLED display panel maker RiTdisplay has extended to development of dimmable flexible OLED lighting panels for automotive, medical and home-use applications, according to industry...

Annual revenues from smart street lighting will grow to US$1.7 billion in 2026. Street lighting programs today, and over the next several years, will focus on replacing conventional...

LED automotive lighting module maker Excellence Optoelectronics has increased shipments to Tesla, while fellow maker Laster Tech has seen shipments to China decrease due to sluggish...

Taiwan-based Delta Electronics, a provider of power and thermal management solutions, and Amerlux, a US-based LED architectural lighting solutions company, have jointly announced...

Quantum dots (QDs) are a commercial success for nanotechnology. They are already used in display applications. Importantly, the QD technology and application landscape is rapidly...

With China-US trade tensions expected to continue heating up in 2019, the Taiwan government has worked out measures for five major industries to help them cushion the impacts.

While sales of conventional automobiles in China, US and Europe have slowed down, the new energy car market in China is growing fast, providing business opportunities for LED automotive...

SSL technologies, which represented 57% of automotive lighting value in 2017, is likely to reach 85% by 2023, according to research firm Yole Developpement.

Taiwan-based manufacturers' plans to move factories from China back home amid rising US-China trade tensions are bringing opportunities for installing LED lighting systems at newly...

As the US government imposed a 10% import tariff rate on more than 30 LED lighting product items manufactured in China on September 24, 2018 and plans to upwardly adjust the tariff...

StrongLED Lighting Systems (Cayman) has been shifting business focus from procurement projects of local governments in China to demand from commercial buildings or facilities since...

Edison Opto has disclosed it is making efforts to increase production for LED automotive lighting devices and modules, aiming to hike their revenue proportion from 20-25% in 2018...
Related photos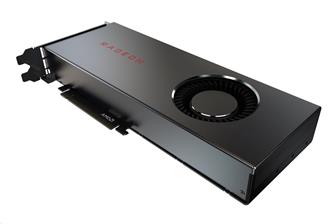 AMD Radeon RX 5700 graphics card
Photo: Company, Thursday 13 June 2019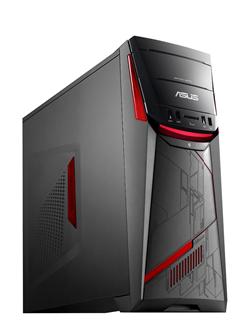 Asustek G11 gaming desktop
Photo: Company, Tuesday 7 February 2017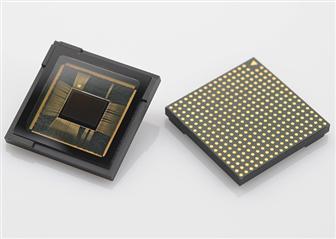 Samsung 12-megapixel image sensor
Photo: Company, Tuesday 22 March 2016
Related news around the web